Antonio Reid, Jr. kicked off our Friday series of rolling out music lounge's "The Current State of Music" discussion which went live on the rolling out website live stream, rolling out Facebook Live and Instagram Insta-stories from Atlanta. The conversations covered music presented to consumers from both a producer and club DJ's point of view. We discussed similarities in the sounds of artists like Future and Desiigner and how the public buys into musical artists and songs based on perceptions and misconceptions.
DJ Fadelf, a Grammy-nominated musician, artist, storyteller and documentarian, has been around the block when it comes to music. This explains why he did an excellent job moderating the conversation and giving solid feedback. Being originally from NYC and recently relocating to the Atlanta area, he's witnessed many changes in music over the years.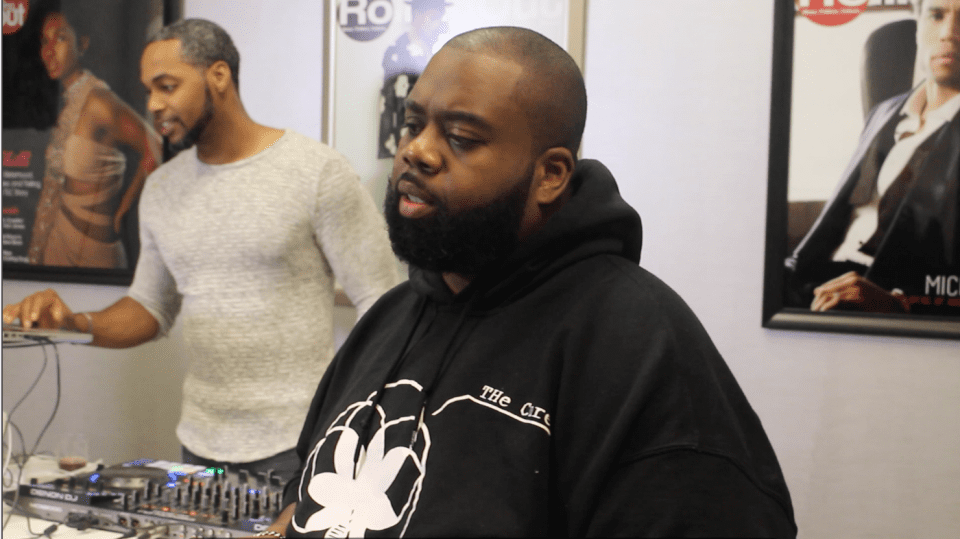 The special guest of the afternoon was one of Atlanta's finest (via Conecticut) and very much educated music connoisseurs CEO of Marquis Music Management Antonio Reid, Jr. Having two music connoisseurs in the room led to some very interesting music conversations between DJ Fadelf and Antonio Reid, Jr.
Reid is also an A&R Consultant for Epic Records. He brought a wealth of knowledge to the table. Currently, Reid is managing rap artist Javar Rockamore, songwriter/artist McKenzie Lawson and producer Rhythm D. Reid spoke highly of his current team that recently released a banger titled "99 Problems." R&B newbie singer David Anton (formerly of Vh1's "Dating Naked") also stopped by to invite everyone to his upcoming LP party on April 23 at BQE in Atlanta.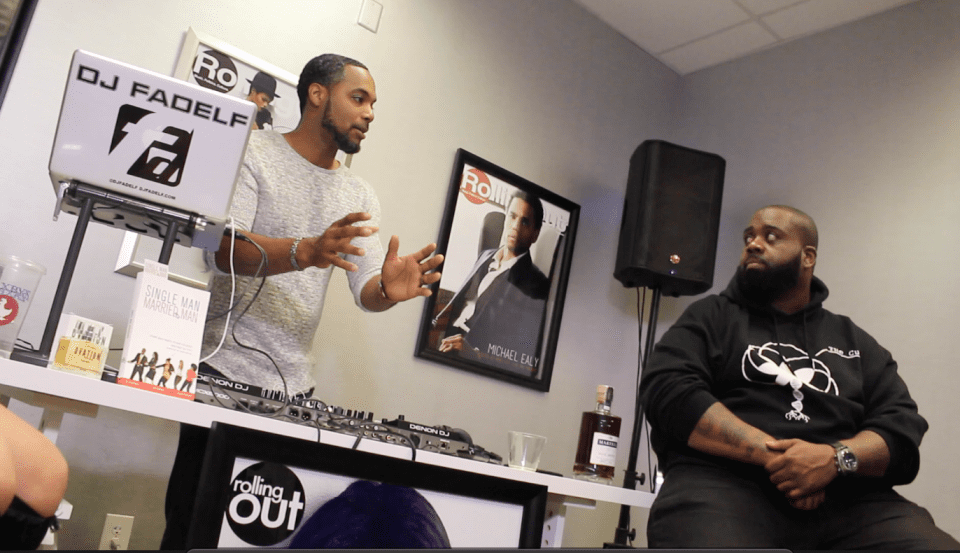 Special thanks to Zaxby's on Ponce de Leon for providing lunch courtesy of the Sterling Coleman, Jr. Brand and Latif Kareem, brand ambassador for Martell Cognac, for introducing us to their latest product Martell Blue Swift.
Every Friday, there's a party on rolling out's Facebook live stream with conversation surrounding all types of music topics, song reviews, and new video releases. You never know who our special call in musical artist will be. This week, Mila J released her new album, Dopamine, and she will be calling in on Friday, April 14, to discuss her upcoming tour.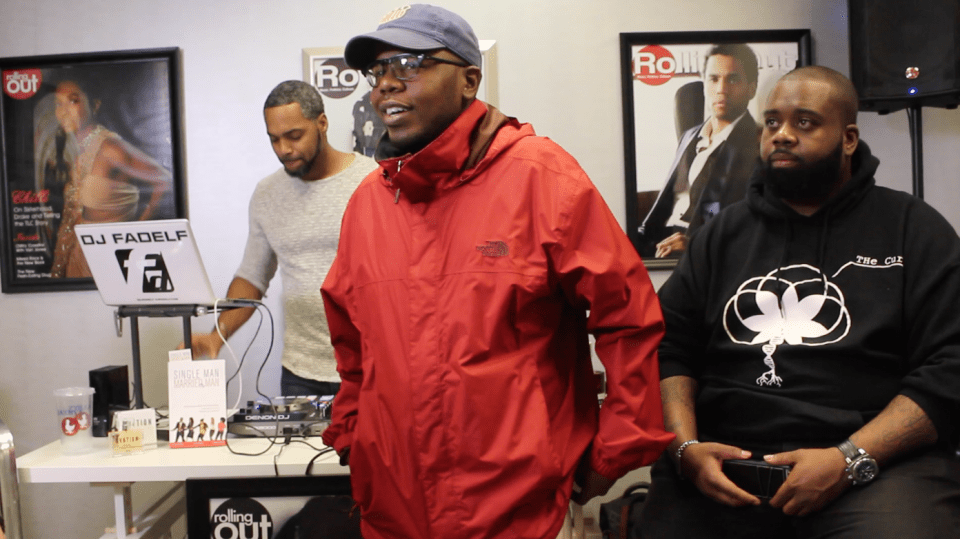 If you would like to be part of our live studio audience, leave your email address and hashtag #RollingOutMusicLounge so we will know where your interest is. We will be announcing who's joining us on Wednesday of each week.
We would like to extend special thanks to DJ Pnut, producer Rhythm D, artist Javar Rockamore, our two beautiful models and our special guest Antonio Reid, Jr. for coming through our first rolling out music lounge Friday lunch hour.
See pictures and video, after the break.