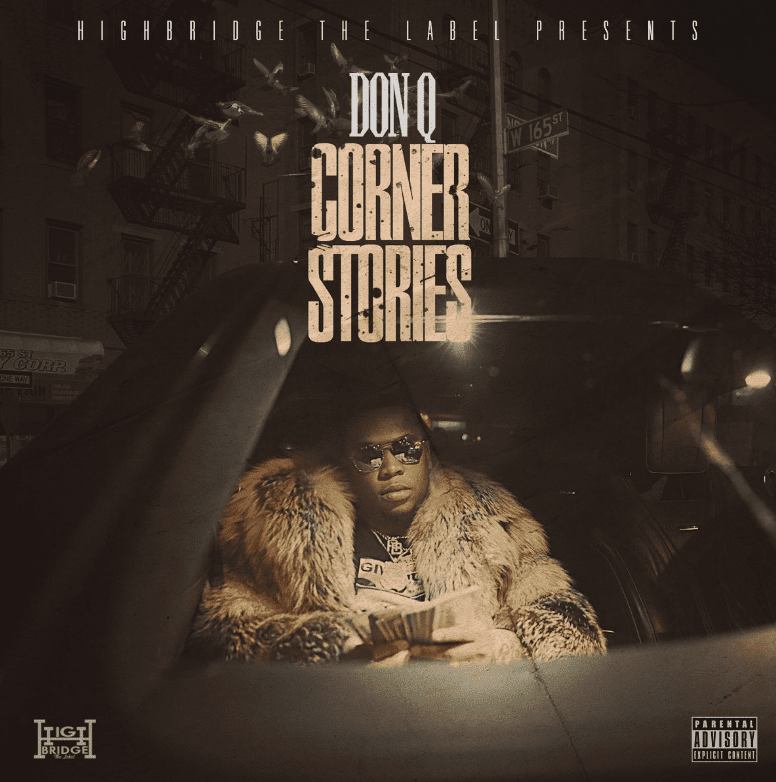 Since last year, Bronx, New York, rapper Don Q Hbtl's career has grown rapidly. Having already collaborated with over five major musicians, he is making his mark. Recently, Don Q released his mixtape Corner Stories, which already has over 904K streams and counting. In this interview, Don Q Hbtl talked about the genesis of his career and the momentum from the beginning to where he is today.
It seems like HighBridge the Label has taken off. Tell me about when things started to change for you in your career?
Last year, me and A Boogie took it serious around January. He started taking things serious before I decided to. When I saw how he was taking things, and I thought about my potential, things changed. We made it to Hot 97, and from that moment, nothing was the same. Everything took off, and it hasn't changed from that since 2015. I was on Sirius XM radio with A Boogie talking a lot about how things have been and how they've changed.
What are some of the biggest things you've accomplished, thus far?
I think everything I did in 2016 was the biggest things I've done, thus far. The freestyle on Hot 97 was huge. The BET cypher was pretty amazing, too. I was also featured on Meek Mill's album and Fabolous' mixtape. Those are things that are big from where I'm from.
How did you relationship with A Boogie come about?
A boogie is a lot younger than me. We lived around the corner from each other. I really knew of his older brothers, but when I started seeing him more often, that's when I found out who he really was. Before we got any recondition, he was going so hard. It was almost like a competition of who was going to get the most work done. We were always writing music. We did that for the entire summer of 2015. That's when we came up with "Bag on Me" and "Bando," and a few more songs.
How did the label come about?
The label started with A Boogie. The artist mixtape came up first. I just got the phone call from Q one day saying he wanted to start the label. Q and Bubba started everything. When we started to see the reaction on the streets and in the city, especially after we did BB Kings, we knew from that moment on what was going to happen with our careers and the label.
What are some of the challenges if any that you face with attaining such rapid success?
It's a blessing to be this successful so early on in my career, but it comes with a lot. A lot of hate and jealousy. People who've been trying to have careers longer than you don't even understand how much work you put in to do the things that you do and have a great career.
Talk to me about some of the collaborations you have under your belt.
Everyone I worked with so far was someone who I listen to. Dave East, Zoey Dollaz, Meek Mill, and Fabolous are all people whose music I listen to. I worked with people I really liked and people I thought were talented.
Tell me a little about your latest mixtape release.
The mixtape is doing well. It has a lot of views in less than two months. I put my all into my music and I think the fans realize that.