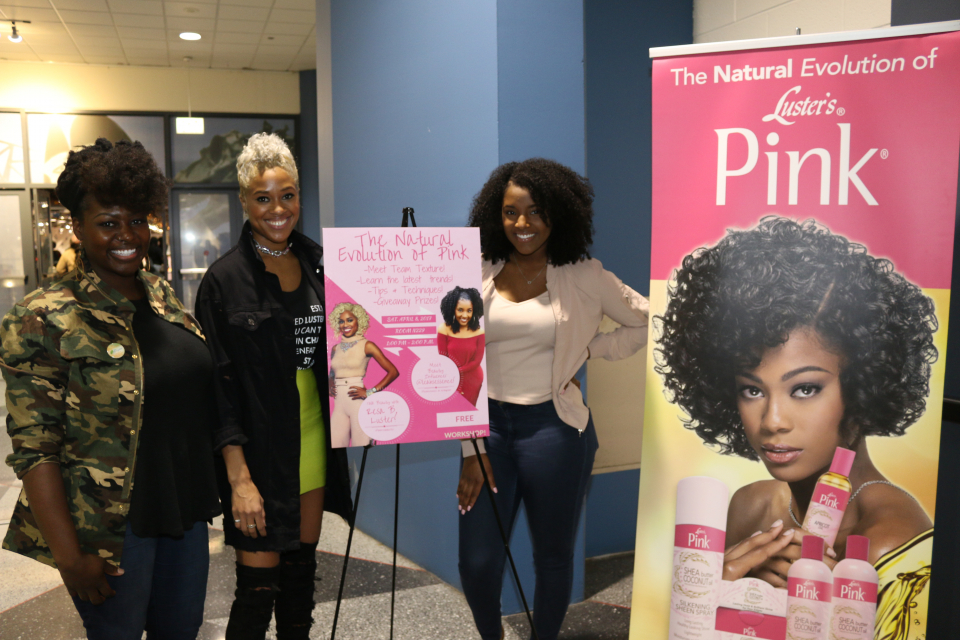 The 23rd annual The Black Women's Expo commenced last weekend in Chicago bringing out beautiful women (and men) of all ethnicities in droves. Of course, the 60-year-old Chicago brand we've all come to know and love, Luster's Pink, was at the center of the festivities. Not only did they have a spacious and vibrant booth that featured all of their magical hair products, they took it a step further and had live step by step tutorials on how to tame your natural tresses using products from all of their Luster's Pink lines. There were twist-outs, coils, braids-out, Afro puffs and frohawks, oh my! Literally, every hairstyle you could imagine was showcased with the assistance of the some of the best natural hair stylists in the Chi.
As if the aforementioned wasn't enough, Luster's Pink also held an informational session called "The Natural Evolution of Pink" where attendees were able to meet #TeamTexture and learn about the latest natural hair trends, plus tips and techniques for their hair … and earned cold hard cash and Pink products for their participation. Sounds like a win-win situation, right?
"The Natural Evolution of Pink" had a panel of three vibrant naturalistas who represented what #TeamTexture is all about: Leigh Essence, a natural hair vlogger and Youtube sensation; Candice Tinch, one of Luster Pink's natural hair styling gurus; and last but not least, Resa B. Luster, a third-generation Luster who's all about teaching women how to embrace their God-given textures. Luster style educator Kevin Pendleton served as the panel's moderator.
One of the highlights of "The Natural Evolution of Pink"  workshop was the Slay or Nay portion, in which they showed pictures of celebrities rocking either their natural hair or natural hair-like extensions. Following, the audience, who were all given a fan with "Slay" and "Nay" on either side raised their fan in the air in response to the pictures. Lucky audience members were asked to explain the reasoning behind their response and received money or a product from the new Luster's Pink Shea Butter Coconut Oil line.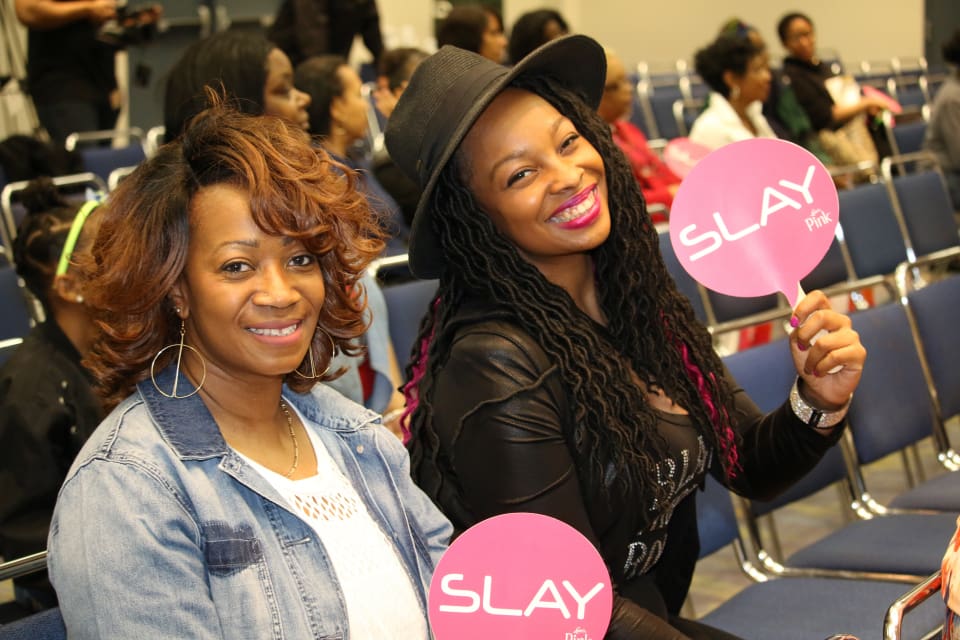 There were also two hair Luster's Pink models causing all kinds of hair envy as Candice Tinch explained how the hairstyle was accomplished and which Pink products were used to create the magic.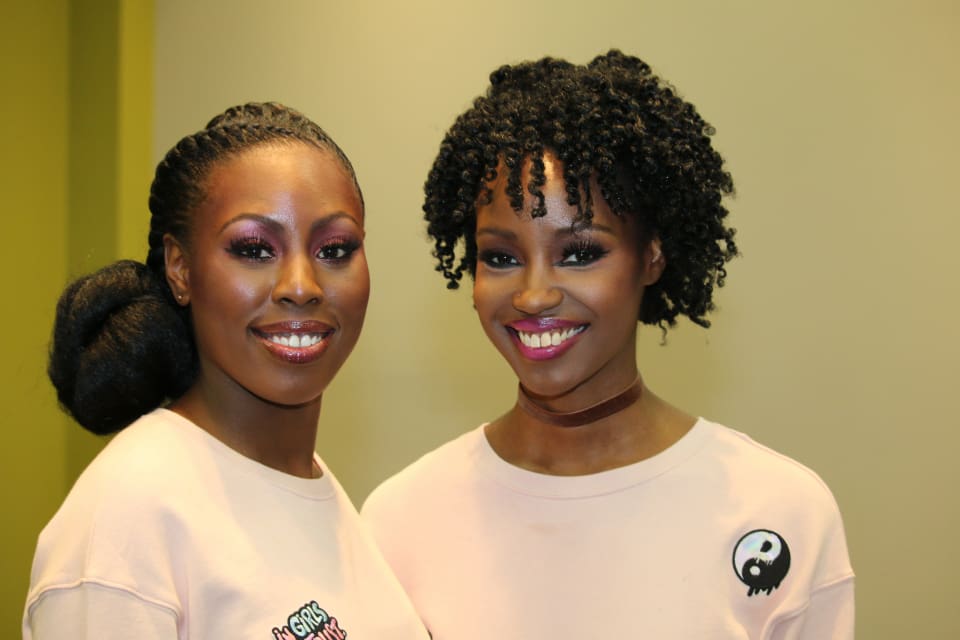 Following the fun and informational event, rolling out was able to have a quick chat with Resa B. Luster and talk all things natural.
At first, it was all permed everything, but now everyone has transitioned to natural. How has Luster been able to stay relevant and on trend?
The consumers let us know what they wanted. Relaxers are a thing of the past for right now. Women are learning to embrace their hair; not only in their social circles but even going to work in corporate America.
Just like there's a skin tone issue, there's now a texture issue where some natural hair textures are deemed better than the others.  How do you encourage women to embrace their hair no matter the texture?
Own it because it's yours and God gave it to you. Remember there are some women that can't grow hair. Just embrace it. Obviously, there are different textures for a reason and different product ranges to assist with all those textures.I know it's hard when you're natural. For instance, I cut my hair recently. The products I was using when my hair was long didn't necessarily work on my shorter hair. So it's all just an experiment. Experiment and have fun. When I first cut my hair I was looking crazy coming to work and my family was "OK, but we have the trade show coming up. Will you have it together by then?" Remember, it's all about experimenting and having fun with your hair. You'll figure it out! Don't lose the faith.
What was the takeaway you wanted the audience to leave with after The Natural Evolution of Pink workshop?
That natural hair could be fun and to embrace who you are. Just like the celebrities, we showed during the Slay or Nay contest challenge who embraced their natural hair on the red carpet and photo shoots, we want you to do the same. Wear your natural hair however you want; embrace it and totally rock it! That's why we're looking for the New Face of Pink. We want you as a consumer to tell us who should be the New Face of Pink. The winner will be someone who's confident with her own sense and style and rocking her natural hair.
Visit @lusterspink on Instagram to learn more about becoming the New Face of Pink.
Before closing the workshop, the president of Luster's Pink, Jory Luster, thanked everyone for coming out but had one single request. Since they'd given out so many prizes to the audience, he wanted the audience to do something for them. His request was simple; encourage young people to be better. Who could argue with such a selfless request?
Luster currently employs 250 people in Chicago, Blue Island and London. They pride themselves on creating jobs and opportunities in the community.