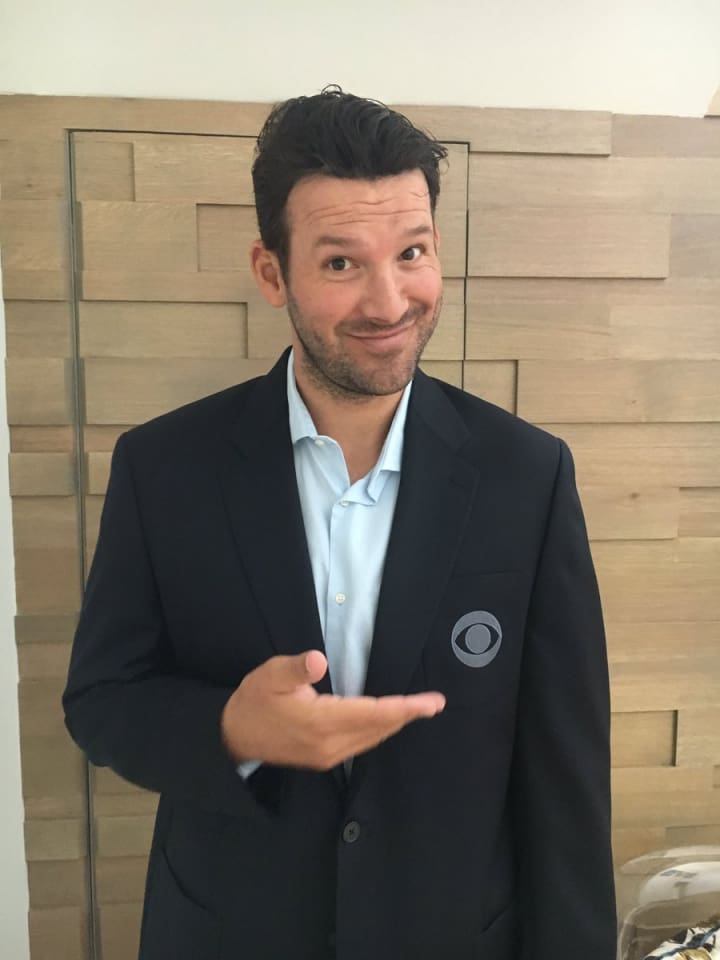 Two wins. Your own night with an NBA team, a new job kicking out an employee who was with the company for nearly 20 years, and $25 million more for the rest of 2017. That's what two playoff wins brought for Tony Romo, when the former Dallas Cowboys quarterback officially announced that he was leaving the game to broadcast the sport on April 4.
Granted, there is a substantial amount of statistics that prove that Romo was easily a top tier quarterback in his era. However, no other quarterback at the time fit the "numbers don't tell the entire story" narrative more than Romo did. From 2007-2016, no other quarterback had a higher quarterback rating in the fourth quarter than Romo. From 2006-2014, no other quarterback in the league had more comeback wins (23) and game-winning drives (27) than him as well. Statistically speaking, he was a good quarterback in the regular season.
Late in the fourth quarter for games in December showed a different story for him, though. Like against the Green Bay Packers on Dec. 15, 2013, when he ended the game by throwing two interceptions on the final two offensive possessions for the Cowboys. Or how in what Jerry Jones called Romo's "best game [he's] ever seen him play in his career" ended with an interception with 2:39 remaining against the Denver Broncos, which set the Broncos up for a game-winning field goal on Oct. 7, 2013. Or when Romo threw a game-winning pick six to the Pittsburgh Steelers on Dec. 7, 2008.
His playoff stats were far from pretty as well. In six career postseason games, opposing teams sacked Romo an average of 3.67 times a game. He also had a 61.62 completion percentage and most importantly a 2-4 playoff career record.
Culturally speaking, if the city of Dallas wants to celebrate Romo as a staple in the most famous football franchise's history, that's fine. He finished his Cowboys career with the third-most wins by a quarterback behind only Roger Staubach and Troy Aikman. He also added to his fame off the field by dating celebrity Jessica Simpson during a few seasons. But as far as actual career goes, don't act like the guy who'll probably be remembered for his field goal hold fumble against the Seattle Seahawks in the 2006 playoffs was exactly Tom Brady, Drew Brees, or even Phillip Rivers in his career, after retirement.