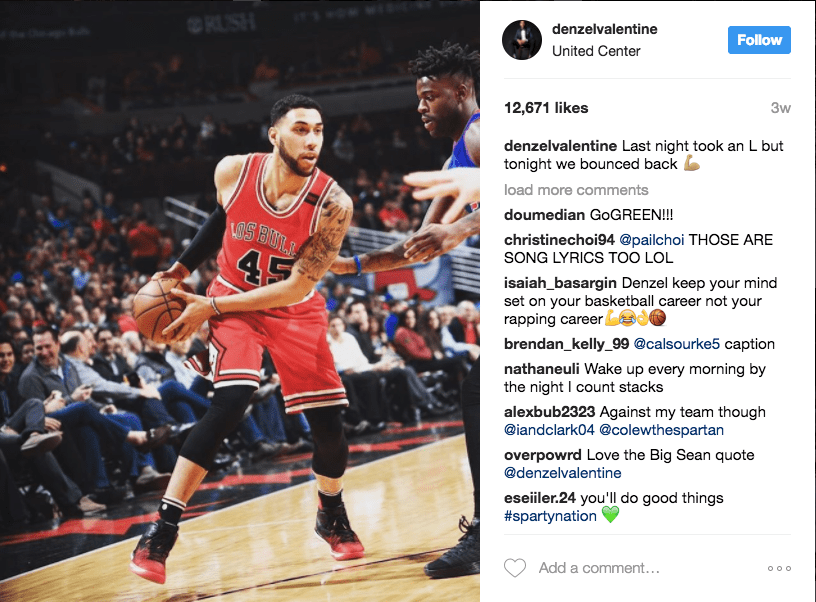 Being a rookie in the National Basketball Association is a great achievement. It is also the start of learning about the NBA game. Rolling out spoke to seven NBA rookies about their learning experiences in their first year. Here are five things NBA players learned in their rookie season.
Consistency.
Lithuania native and New York Knicks fan favorite Mindaugas Kuzminskas says, "It's really hard to be consistent and you never can be happy or sad because the games are every second day."
Denzel Valentine of the Chicago Bulls, who was named after actor Denzel Washington, also said consistency. "You have to be consistent with the minutes that are given to you and hopefully you can get better from that."
Confidence.
Roc Nation Sports client Caris LeVert who plays for the Brooklyn Nets discussed confidence. "Just staying confident. There's going to be a lot of ups and downs but stay even-keeled, stay confident."
Patience.
Fred VanVleet of the Toronto Raptors said, "You can't really skip the grind, skip the process, you just got to stick through [with] and make the most of your opportunities."
Valentine, who wears number 45 for the Bulls – that GOAT Michael Jordan briefly wore – adds, "There are a lot of times when you are in the lineup, [and] out of the lineup."
Focus.
Senegal native Maurice Ndour of the New York Knicks says staying focused is the biggest key. "It's a long season. You don't know when your opportunity is going to come. When it comes, you have to make sure you are ready to go."
Learning the game.
Brooklyn native Isaiah Whitehead of the Brooklyn Nets said learning the game was essential. "The NBA game is much different from the college game so just learning how to play the game and learn from vets."
Five opinions from six different NBA rookies tells us one thing: being a first-year player certainly has it' challenges for young players, but with the proper work ethic and veteran leadership, these players hope to build the foundation for long NBA careers.