Ahhh, excuse me did someone say the playground for President Barack Obama and First Lady Michelle Obama. Well, I did not bump into the Obama family as I hoped, but I did receive the presidential treatment at some of the first families hot spots! My title is catchy, but isn't it? However, you will have to venture to Alexandria Virginia to experience the splendor for yourself. This spring jump into action and make it a memorable road trip. Experience history and a true travel gem in Alexandria Virginia! A day commute, weekend getaway, or a full vacation Alexandria offers a colonial charm like no other destination. Deliver yourself in the midst of ole world elegance and something extraordinary. The streets of Alexandria, Virginia are paved in gold it is no wonder they call the main drag King Street. Beyond the colorful exterior doors lies a spirit of community. Nestled in close proximity to bustling District of Columbia, Alexandria is teeming with opportunities for exploration. Charm is an understatement for this brilliant American community. From cobblestone streets to sitting at the marina enjoy the boldness of this beautiful region of the world. Don't walk you must run. Hop on a plane, train, or bus it but don't miss your opportunity live life like the legacy of our first family.
The Presidential Suite and Spa
Beware the luxury feel and vibrancy of the boutique hotel can be addictive in Alexandria. Symptoms of addiction will begin upon entry and checking in for your stay. You will know you have been bitten by the design bug when statements of "I am going to renovate my home as soon as I return home." Celebrate colonial charm and the originality of Alexandria. You will be in bliss with the options of small hotel facilities that all unique and deliver exemplary service. Your next stay will be colorful. Color is prominent in Alexandria décor and is stylishly implemented in a variety of intimate enclaves for your upcoming visit. Stay in style!
Kimpton Lorien Hotel and Spa
A sweet suite. Spacious layouts and with intricate details are just a few of the many attributes of this ole town Alexandria hotel.  From the brick finished entrance to the cordial welcome by the bell staff you will feel right at home. Easy access to King Street makes dining and entertainment a breeze. More importantly, whether you are traveling for business or leisure the word spa is always a welcoming feature. Steam away your stress and book your treatment from a catalog of services to rejuvenate you from your traveling woes at the Lorien Spa.
The Alexandrian
The fireplace is the perfect place for a selfie.
The vibrant colors will have you shining like a president. However, I did not stay at this particular hotel I did, however, make it your business to see what the rave is all about. Glad that I made my acquaintance and I am sure you will as well to include your pets. The lobby is a hotbed for signature cocktails and screams welcome in grand style. The teal fireplace is monumental and should have a hashtag of its own.
Presidential Dining and Cuisine
Stomping Ground
I may be partial because the owner-proprietor is a native Atlantan. You can taste the Southern pride in Nicole Jones' delivery of the buttermilk chicken biscuit. Beautifully displayed the biscuit is a complete meal if its own but you will not stop there because I sure did not. Brunch is served like nothing you have ever tasted
Virtue Feed and Grain
A chic lunch is in order. Virtue Feed and Grain is amazing food and an even more beautiful ambiance for casual dining. The macaroni and cheese is simply divine. Remembering anything beyond the first bit of this dish will be difficult as you will ascend to heaven. Fresh flowers and the use of a multitude of woods make this restaurant a relaxing and perfect dining experience.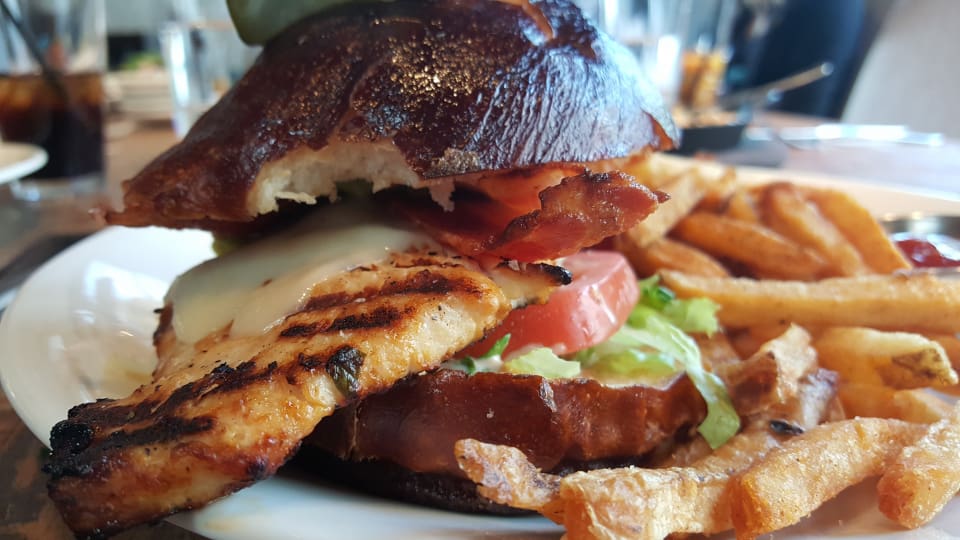 Restaurant Eve
Shhhhh, be quiet you just may bump into Mr. and Mrs. Barack Obama as Restaurant Eve is a favorite of the high-powered political dynasty. Counting presidents, dignitaries and countless celebrities is daily activity as this hidden gem.  Stroll down the colorful green wall as you enter into this fine dining oasis. Owner and executive chef Armstrong and managing partner Todd Thrasher will wow your palate with an amazing medley of foods and wines.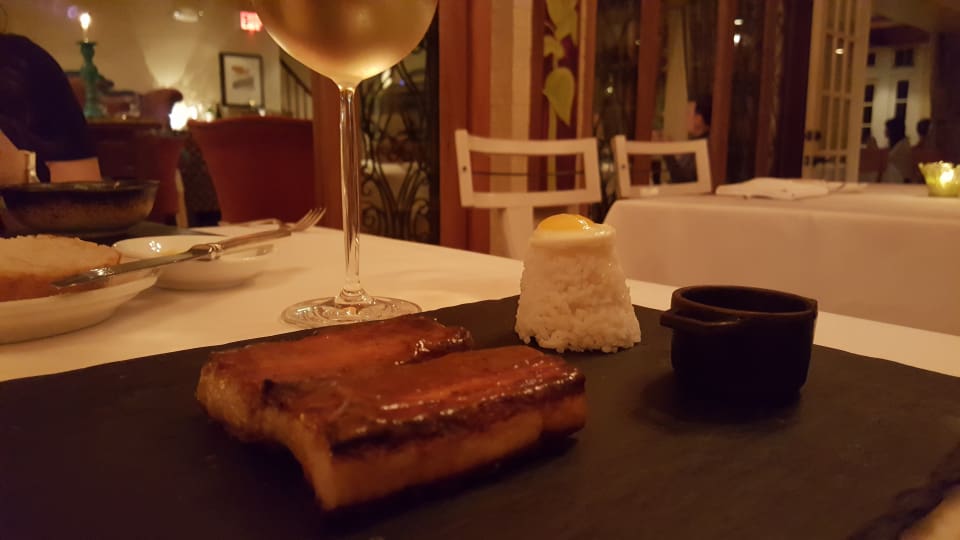 Shop on King Street
If you fancy shopping, you can shop and shop some more on King Street. King street is the main thoroughfare in Alexandria and is worth a visit and could be your sole purpose. Literally, you can shop to you drop, I did and loved every moment of experience.
The Hour Shop
Depending on your current hunt as a professional shopping your needs may be varied, however, if you are looking for decor and utensils to host your next cocktail reception at your humble abode, I strongly suggest you stop by The Hour Shop. Owner Victoria Vergason takes decision-making to a new level. Options upon options of vintage stemware and accessories for drinking adult beverages await you to wow at your next cocktail soiree.
Stroll in History
National Museum of African American History and Culture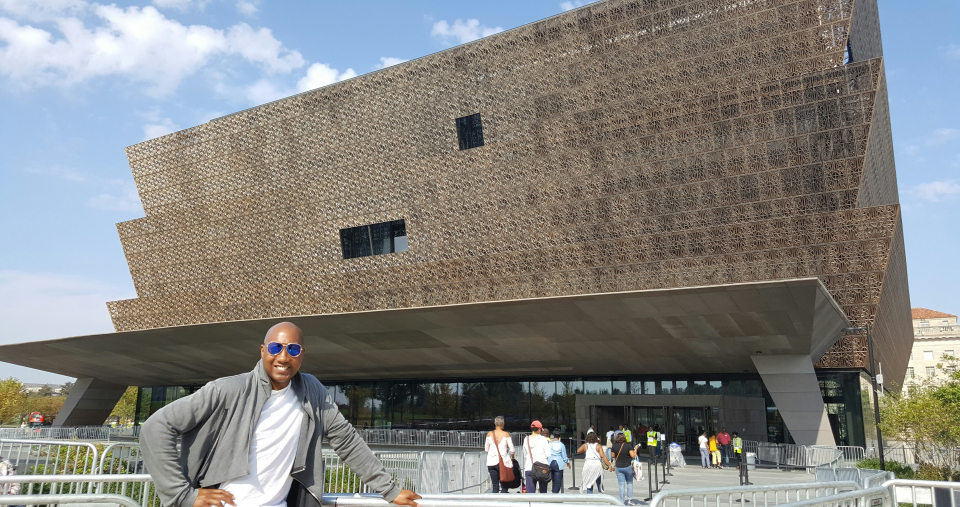 I know you have been anxious to stop by so lucky you the lines have subsided. However, massive in presentation and full of details you will easily spend an entire day and not accomplish all of the grandeur of this brand-new facility of history. The National Museum of African American History and Culture is a Smithsonian Institution museum and is on the National Mall in Washington, D.C. Just a short 15-minute ride from Alexandria, Virginia, this museum is beautifully designed and rich in content. Visiting Alexandria is a perfect compromise for a family visit as often times accommodations in Alexandria is drastically more economical than the District of Columbia. You will enjoy the refuge of Alexandria just beyond the hustle and bustle of D.C.