Former Ravens tight end Todd Heap hit his 3year-old daughter with his truck, killing her.
On Friday, April 14, officials with Mesa, Arizona, police revealed they responded to a car/pedestrian accident at the 7600 block of East Summit Trail, at approximately 3:45 p.m. — a house located in a gated community in Las Sendas — where Heap was named the driver of a truck that had accidentally struck and killed a young child.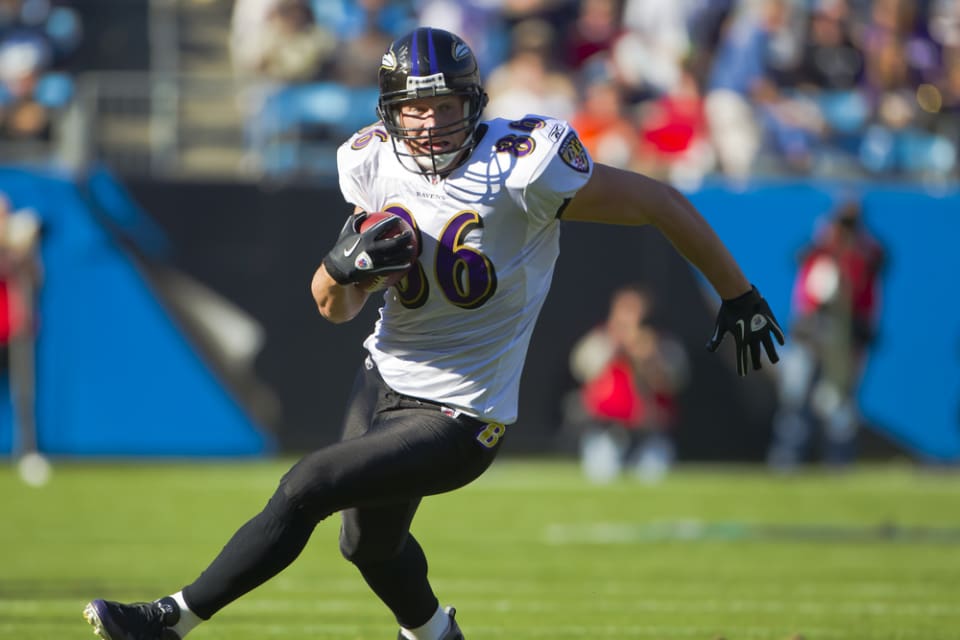 According to ABC 15, authorities reportedly said the girl was in the driveway when Heap went to move a truck and ran her down. Meanwhile, police said, "there were no suspicious circumstances to the incident, and that impairment does not appear to be a factor." According to Fox 10 in Phoenix, Heap's baby girl "was taken to a local hospital, where she later died."
Heap exhibited no signs of impairment, according to officials. The investigation, however, is still ongoing.
Though Heap and his loved ones have not yet released a statement, his daughter's shocking death has certainly impacted his NFL family. "Our thoughts and prayers are with Todd Heap and his family," a message from the Baltimore Ravens official Twitter account reads.
Others added:
Our thoughts and prayers are with Todd Heap and his family.

— Baltimore Ravens (@Ravens) April 15, 2017
Absolutely gutted for Todd Heap and his family. Thoughts are with them in this incredibly tough time.

— JJ Watt (@JJWatt) April 15, 2017
Prays to Todd Heap and family…??…

— Ike Taylor (@Ike_SwagginU) April 15, 2017
Prayers going up this morning for Todd Heap and his family

— Tavon Young (@Tyoung_NL) April 15, 2017
Before being drafted by the Baltimore Ravens in 2001, Heap, 37, attended Mountain View High School in Mesa before continuing on at Arizona State University. He later spent 10 seasons with the Ravens. In 2011 and 2012, he played for Cardinals until an injury forced his retirement midway through his second season with Arizona.
Our thoughts and prayers go out to Heap and his family. Share your condolences in the comment section below.