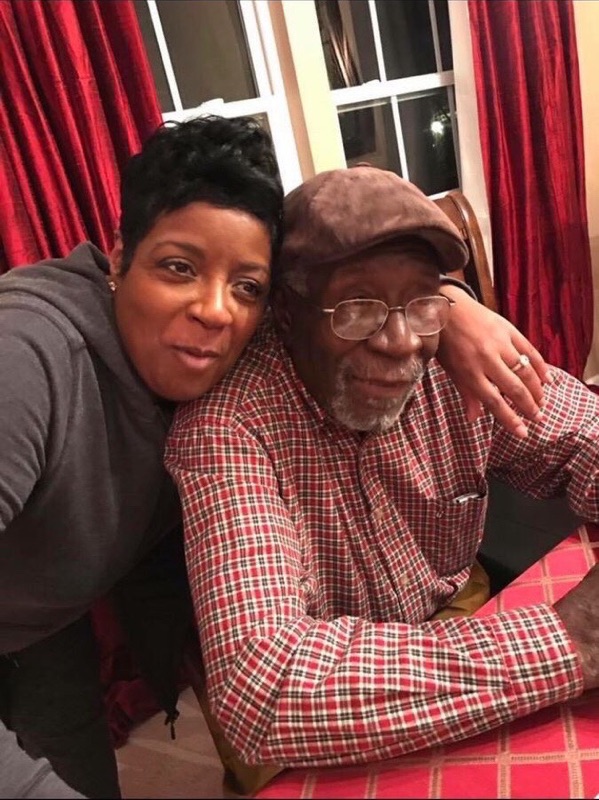 The senseless shooting death of Robert Godwin Sr., 74, by Steve Stephens was shocking. Godwin, a father of nine and grandfather of 14, had just finished having Easter dinner with his family. In the video of the shooting filmed by Stephens, which was streamed on Facebook, Goodwin is carrying a plastic shopping bag, more than likely taking home a plate of food. The video of the brutal shooting has been removed from Facebook, but not before it went viral.
Stephens, who goes by the name Stevie Steve on Facebook, recorded an encounter with Godwin on Sunday. He engages in casual talk and asks the senior, "Can you say Joy [sic] Lane?" Godwin seems confused and repeats the name and then Stephens says, "She's the reason this is about to happen to you."
He then pulls a gun on Godwin and asks, "How old are you?" The senior raises his hands and says, "I don't know, no …" and is shot in the face. Stephens then gets in his car and drives away. The Cleveland Police Department has confirmed the killing.
People who were outraged and sadden by Godwin's murder have started GoFundMe accounts on behalf of his family. In the past 24 hours, at least nine different GoFundMe accounts have been started and many by complete strangers. All show photos of Godwin's face and tell the story of his murder and more than $20K has been raised. Simply searching the words "Cleveland shooting" on the internet will pull up many of the accounts. Officials at GoFundMe have stated to media that all funds will be directed to the victim's family.
Celebrities have also expressed their support and sympathy for Godwin's family:
The video u posted is so disturbing. Be safe in CLEVELAND today everyone. He just killed this old man live on social media. Jesus have mercy https://t.co/mYmpPvBBXl

— NICKI MINAJ (@NICKIMINAJ) April 16, 2017
So heartbroken for Mr Goodwin, his family and friends. May God bless them and heal their pain! May God bless us all! God bless Cleveland

— Khloé (@khloekardashian) April 17, 2017
This is a hideous criminal & the Ohio Highway Patrol has made all resources available to Cleveland in its response. https://t.co/SbpuPNx2km

— John Kasich (@JohnKasich) April 16, 2017
WARNING: The graphic video of Stephens assaulting the innocent senior follows. Please watch at your own risk.