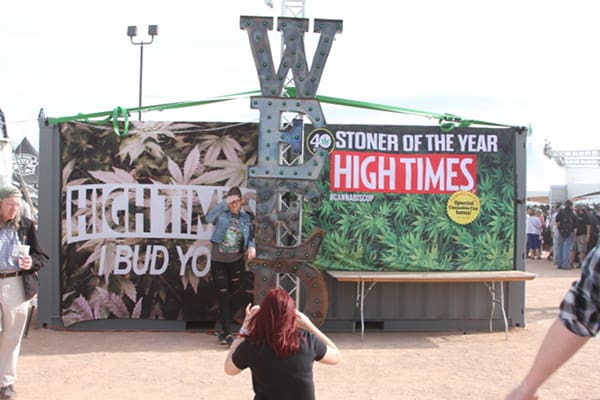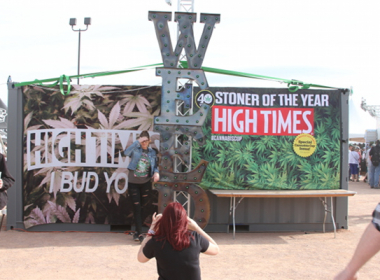 According to stoners, there is only one holiday every year: April 20, aka 4/20. Of course, there are other events for the adventurous. So here are 10 of the biggest cannabis competitions, festivals, and parties, from January to December each year, according to theweedblog.com, everfest.com and Cannabis Business Times:
This world-famous contest takes place five or six times a year, in six different cities: Amsterdam, Los Angeles, San Francisco, Denver, Seattle, and Clio, Michigan. The Cannabis Cup: at any of these events can catapult a strain and its growers into national stoner fame. The next contest and marijuana expo will take place in Amsterdam in late November, its 27th appearance in that city.
4/20 in Denver. If April 20 is a stoner's holiday across the United States, in Colorado it's a full-blown extravaganza. Tens of thousands of revelers gather in a city park to spark up at the crack of 4:20 p.m. and celebrate their freedom.
This year the party coincided with Denver's fourth annual Cannabis Cup, so the city was hit with a double whammy. Police started cracking down, especially on partygoers who give pot to minors.
"I got calls to my office last year about people falling onto Colfax [Avenue] while leaving this event," said Denver City Councilmember Charlie Brown. "They were so stoned they couldn't walk."
Not that we would ever encourage anyone to block traffic or risk a stampede, but … awesome.
HempFest, Seattle:
Seattle's annual HempFest is one of the largest marijuana festivals in the world. It's held in August, so you'll have to wait until next year if you missed it.
This outdoor party started in 1991 when it was known as the Washington Hemp Expo. Just 500 stoners showed up for the first festival, and 20 volunteers staffed the event. This year, more than 200,000 people came.
The festival has grown from a small gathering of neo-hippies into a massive, professional event that draws stoners from all over the country.
       4.Hash Bash
Ann Arbor's yearly Hash Bash has been celebrating marijuana and our right to use it since 1971, back when pot was really illegal. This city is one of the most liberal in America, so "laid back" is the order of the day.
There's just one problem: Hash Bash is held at the University of Michigan, and the school prohibits pot on its campus (the rest of Ann Arbor is very decriminalized).
Not that that's ever stopped anyone.
Marijuana Business Conference & Expo
The entrepreneur-oriented Marijuana Business Conference & Expo bills itself as the largest marijuana business convention in the country. More than 1,000 professionals and investors come to the Las Vegas conference in November from more than 30 states and 10 countries.
Dozens of speakers and hundreds of exhibits will be available during the three-day event, and networking opportunities abound. There will be nearly 30 new classes, a "marijuana business crash course," and a networking breakfast focusing on women-owned businesses.
Oregon 
Take the ORHistory 420 Bus tour to get a feel for the history of cannabis in the state of Oregon. The tour will take you to multiple locations throughout the Portland area that are significant to Oregon's marijuana movement – there will also be a stop at Collective Awakenings dispensary to purchase some smoke which is followed by a group discussion on why marijuana culture is such a big deal. (Personally, bus and trolley tours are always a great way to see a new place in my opinion…) There will be two, two-hour tours available on 4/20.
Other noteworthy cannabis conferences include:
7. High Times Southern California Cannabis Cup – San Bernardino, California
8. Thrive Cannabis Conference – Miami
9. World Medical Cannabis Conference and Expo – Pittsburgh
10. New England Cannabis Convention – Boston