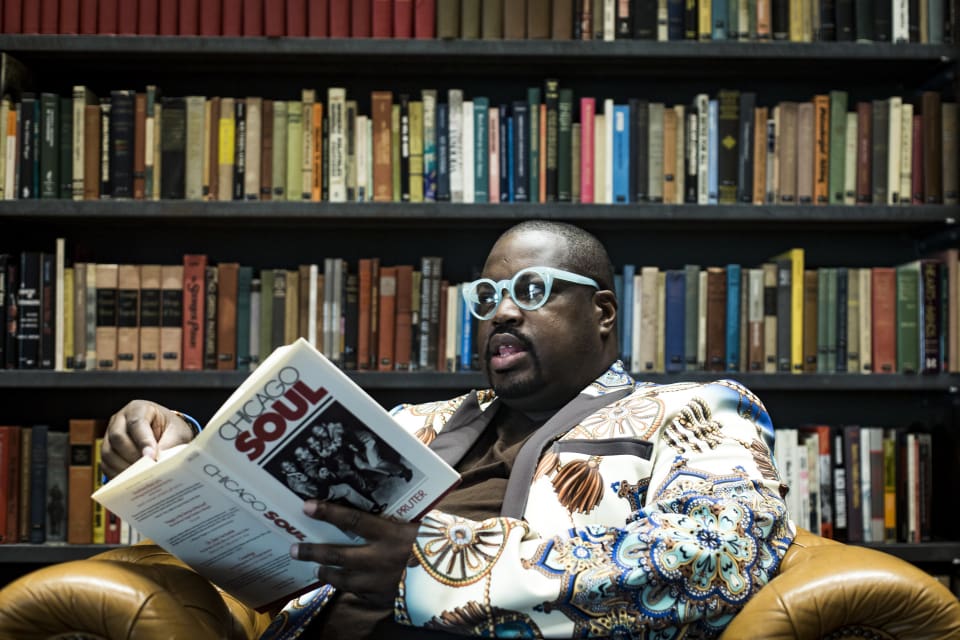 The name Duane E. Powell rings bells in the music industry here in Chicago and all over the world. Powell is a DJ and curator of all things music. If you were loving Chicago between the years of 1998 and 2010 and bought your music from the famed Dr Wax in Hyde Park, Powell most likely helped to build your music taste and collection. Once the streams and MP3s changed the industry, Dr Wax closed and Powell became one of the most sought-after deejays in the city. His knowledge of music sparked his venture into the world of public speaking with the creation of Rear View Mirror Sessions. These sessions provide a deep perspective and insight into musicians past and present and bridge the generational gap. We spoke to Powell about his new venture and, of course, music.
What are The Rear View Mirror Sessions?
The Rear View Mirror Sessions are a series of lectures and listening sessions which focus on influential unsung artists and legends and how they influence music today. Looking to the past for guidance in our navigation into the future. That's the sole function of a rear view mirror.
What inspired you to bring this type of conversation to the masses?
It started because of the tributes I used to do on Facebook whenever it was the birthday one of my musical heroes. I would post all these bits of information, and back stories about the artist and their music and I would get all these replies from people saying things like "Wow! I did not know that." I truly thought some of the information was common knowledge. It made me realize how much we have gotten away from really knowing about our history. It also made me realize that this plays a major role in our youth's disconnect. I look at how my own nieces and nephew really don't have an idea of how legends before them inspired and influenced the music they listen now. Not to mention, them not having a grasp on just much hard work they put in and how much they endured in the dog eat dog industry.
What should people expect to gain from attending one of these sessions?
It is my desire for attendees of the Rear View Mirror sessions to walk away saying "Wow! I learned so much from this". To have them fall in love or have that much more appreciation for both the artist and the art. To feel more connected to it.
What is music?
Don't know exactly how to answer that lol. Music is sound in harmonious motion. It heals, soothes, justifies, antagonizes. It literally will speak to every emotion.
The next Rear View Mirror Sessions focused on Minnie Riperton is May 16, 2017, at Arts and Public Life 301 E. Garfield Blvd in Chicago
Check out one of Powell's mixes below.