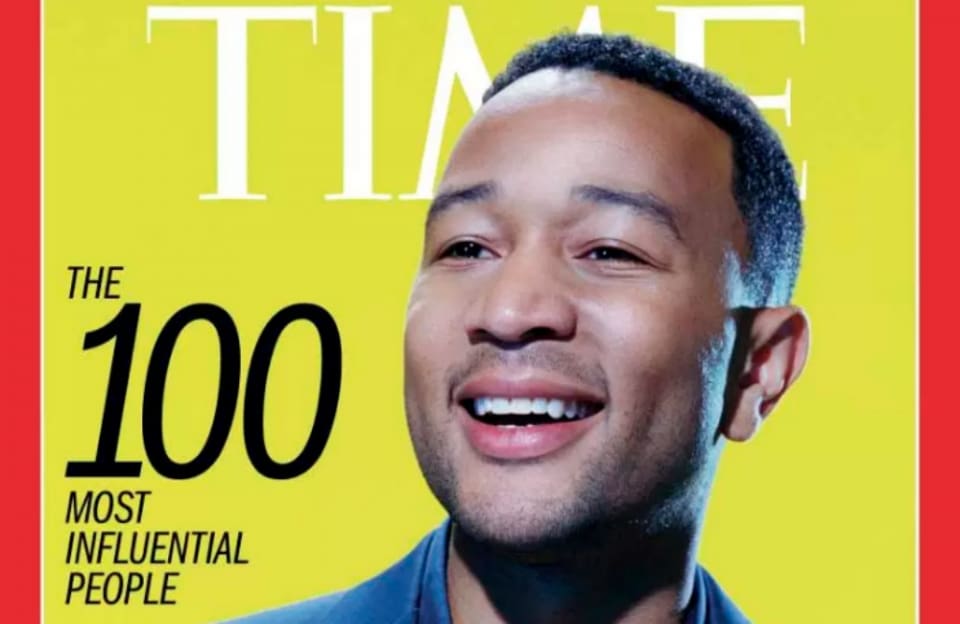 John Legend and Viola Davis are among the names featured on Time magazine's 100 most influential people list.
The publication has published its annual Time 100 issue which compiles 100 of the most influential people in the world from various backgrounds including artists, leaders, pioneers, titans, and icons.
Viola has found herself in the icons category alongside names such as model Ashley Graham, gymnast Simone Biles, and actor and drag queen RuPaul, who is known for his show "RuPaul's Drag Race."
"All of Me" hitmaker John features in the artist category alongside the likes of Emma Stone, Ed Sheeran, James Corden, Margot Robbie, and Sarah Paulson.
Both Viola, 51, and John, 38, are also among the five names who have made it onto the covers of the special issue, with actor-and-rapper Riz Ahmed, philanthropist Melinda Gates and Amazon founder Jeff Bezos also making the cut.
Speaking about his place on the list, John said he believes it's important for artists to speak out "about issues they care about" as people look up to them.
He told the magazine: "My inspirations are people like Harry Belafonte, Stevie Wonder, Marvin Gaye, Paul Robeson, artists that I've looked up to over the years have always had beautiful reflex of what's going on in the world and speaks out about issues that they care about."
Amongst the business people, politicians, activists, and entertainers, a total of 40 people selected for the list were women, including British Prime Minister Theresa May, musician Alicia Keys, Ivanka Trump — the daughter of President Donald Trump, who also makes the list — pop star Demi Lovato, and poet Margaret Atwood.
Other names who made the list include actors Ryan Reynolds and Tom Brady, "Spider-Man: Homecoming" star Donald Glover — who also releases music under his stage name Childish Gambino — musician Chance the Rapper, and head of the Catholic Church Pope Francis.