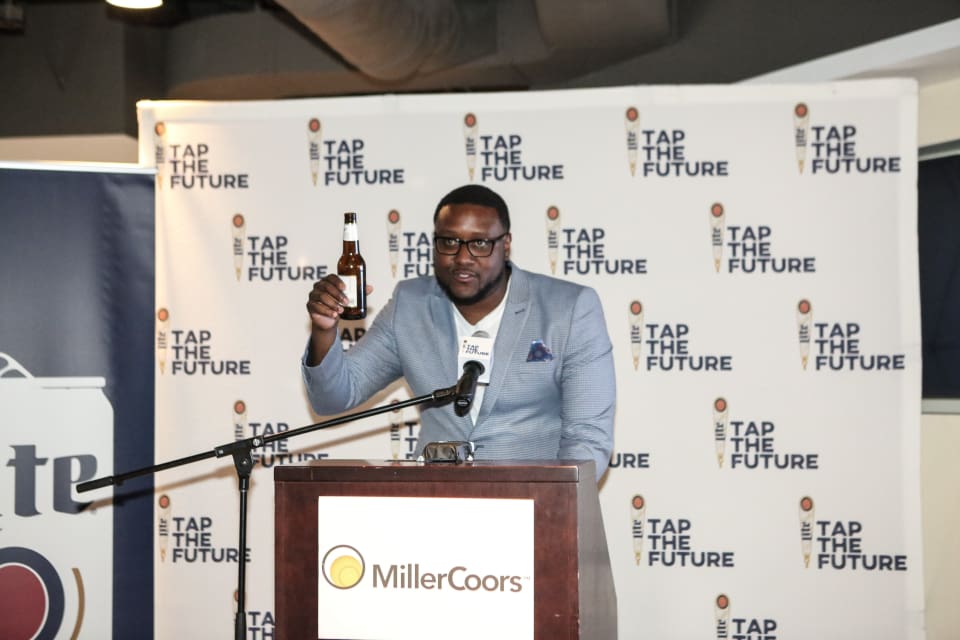 Miller Lite is giving $100,000 to fund the next big idea. Miller Lite Tap the Future® returns, celebrating its fifth year and is set to offer capital to innovators with an unwavering commitment to making their dream a reality.
"Miller Lite Tap the Future provides entrepreneurs with the support and resources to help them succeed in business," said Steve Canal, MillerCoors national community affairs manager. "As a company, we understand what it means to stick by an idea, and bring it to fruition, even when no one has done it before. We're celebrating and encouraging those cutting-edge visionaries to fully commit themselves and hold true to their vision to take their business to another level. And that's the purpose of this program; to let entrepreneurs know that despite adversity, you never give up, and success is waiting."
Read Canal's tips on how to give a stellar pitch at a business competition.
You have been a part of the Tap the Future since its inception, what would you say are the biggest benefits of the competition for businesses that participate?
When you assess the needs of small business, at the top is capital and information. Miller Lite Tap the Future is built on supporting those businesses that stayed true to their idea despite the doubters. They have a relentless commitment to their idea. We want to support that passion by providing capital and up to $200,000 prize money, seminars, coaches, live pitch opportunities in front of the likes of judges like Everette Taylor, CMO of Skurt, who is considered a millennial genius by Forbes and access to mentors like "Shark Tank's" Daymond John.
There are a lot of benefits to participating in this platform outside of the capital. There's so much more you can gain as a business.
Why is the Tap the Future a worthy competition for an entrepreneur to get vested in besides the obvious prize money? What are some of the added value or benefits?
You can become a part of the Miller Lite family. We try to support in any way possible from conversations with our procurement team, partnership opportunities where we offer product services to our employee and distributor networks, access to business moguls, retail placement opportunities, there are so many benefits and incremental opportunities outside of being able to get on stage and pitch in front of a crowd, get business advice from Daymond [John] and our judges to hopefully scale your business. We do everything we can to help support your business.
With your background in marketing, what would you say is a basic formula for entrepreneurs to succinctly communicate what they do?
There are a few things. One, display your confidence. Believe in your product or service. Another, use simple words and try not to be complex. As an example, if I am in tech or not in tech, I should be able to get a basic understanding of what you're offering. Sometimes you get into the weeds and you have to understand who your audience is. Third, stay away from being cookie-cutter. Know who you are speaking to adjust the message accordingly. How you deliver that message or that story about your product or service. When you are putting it all together, whether you are going to pitch, or putting together your elevator speech, answer these questions:
Is there a need for your product or service?
Do you have proof of concept?
Is the industry flooded?
What is the solve or solution that you are offering?
Ask yourself these questions when you are putting your story together for your product or service and your brand ID.
For official rules and more information, visit www.MLTaptheFuture.com.