Dreezy dishes on being the newest female rapper in the game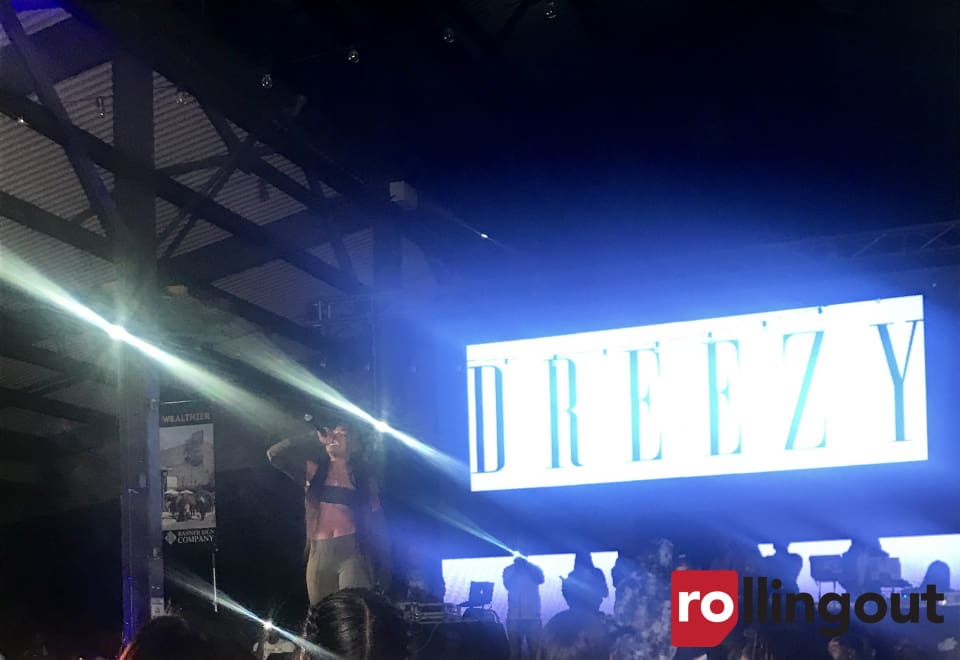 Breakout sensation and Chicago native Dreezy was the headlining performer at the first annual Le Culture Fashion Show. During her visit to Detroit, she also performed as the opening act for the Trap God tour, opening up for Gucci Mane. Known for her singles "Wasted" and "Body" featuring Jeremih from her 2016 debut album No Hard Feelings, Dreezy is well on her way to becoming one of the biggest female rappers of her time.
Rolling out was able to catch up with Dreezy right after her performance in the fashion show to get to know a little bit more about the budding star.
How did you get your start in the music business? 
I've been doing music my whole life. So, I started writing when I was a kid and I was singing at church and in school, and eventually I just combined it all together and started rapping.
Do you consider yourself famous? If so, how does it feel?
I don't know, I guess so. Everybody else says it but of course, you know everybody has their own points that they want to reach. I'm not satisfied yet. I'm not where I want to be yet, but yeah I think some people would consider me famous.
What's one of your biggest goals in the music business? 
To be the hardest female rapper out. The hardest rapper period.
What inspired you to do music? 
Just writing, it's a way to express myself.
What advice do you have for other aspiring artists? 
Do what you believe in and work hard at it. Know your lane, learn yourself, have a message to talk about. Just get familiar with the craft and don't just get in it to get quick money, get in it and be passionate about what you're doing. I feel like that's what will get you the furthest, your passion and how hard you work at it.
Now that you're a celebrity in your own right, have you experienced being star struck over other celebrities? Who do you want to work with in the industry the most? 
I've been star struck by Wayne before, that's definitely somebody I want to work with. I was definitely happy to meet Gucci, the first time I met him I was just….it was lit!
How do you describe your style? 
I think I always like to mix. I always tell everybody it's like tomboy but sexy, so if I'm not covered at the top, I want to be covered at the bottom or if I'm not covered at the bottom, I wanna be covered at the top.
What goes through your mind when you're performing? Are you nervous or comfortable? 
I'm not really nervous, like today I was more worried about my shirt, I didn't want to have any nip-slips so I just kept pulling at it, that's really what I was thinking about on stage and I was thinking about the crowd, just wanting to win people over and just turn up for the people that are unfamiliar. You know, there are definitely people hating in the crowd, but my for my fans that are actually out there, I wanna turn up for them, [especially] with it being a lot of their first times seeing me live.
What can we look out for in the near future?
Just look out for a lot of features I have coming up, videos to the features too. I have been working with a lot of other artists. I'm working on my album and I'm on the road with Gucci right now, we're doing a lot.
OK, what's your social media so we can keep up with Dreezy? 

Yes, follow me @DreezyDreezy …