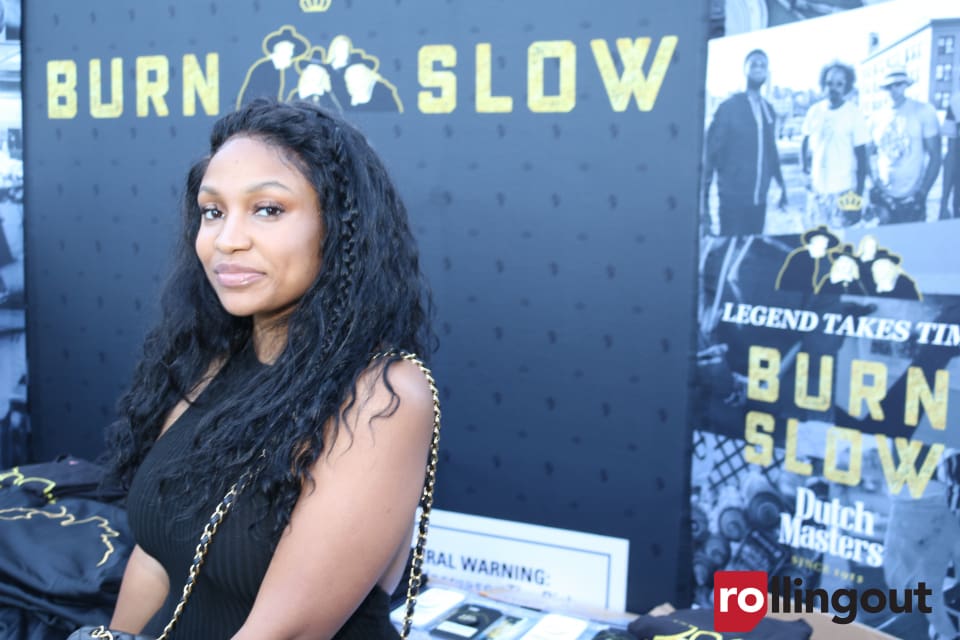 Kyra Chaos first gained national attention after appearing in videos by Drake and 50 Cent. But she soon let it be known that her love for music didn't begin and end with video appearances. She eventually showcased her turntable skills and became known as one of the most sought after DJs in the nation.
During a recent activation with Dutch Masters in Los Angeles, DJ Kyra Chaos shared how she stays ahead of the competition, gives advice to aspiring DJs, and talks about the importance of mastering the crowd.
Being a woman DJ, how do you stay ahead of the competition? 
The key is to stay consistent and stay working. I'm a girl so I have to work harder than the average male DJ. My competition isn't with women; it's mostly with the men. I have to always prove my talent.
There is an art to moving the crowd. How do you master that art when behind the turntables?
As a DJ, you have to know how to read your crowd. The music that I would play in Brooklyn, I wouldn't play in Los Angeles. And what I would play in Los Angeles, I wouldn't play in Brooklyn. You have to learn the culture and know all about music. Now that I'm in L.A., I know what they want to hear. I can go ham with L.A. music because I have a feel of what they like.
What type of music can get the crowd going on each coast?
The West Coast loves Y.G. He's special out in L.A. On the East Coast, they're playing guys like Casanova and other young Brooklyn artists who are coming up. They're all great in their own way. But I wouldn't play too much Casanova in L.A., and I wouldn't play too much Y.G. in New York. They are two different crowds.
What's the best advice you give to other aspiring woman DJs? 
I always give advice to young female DJs about the game. There are so many females who hit me up online or social media. I tell them to stay consistent and master your craft because it's going to be 10 times harder since you're not a male DJ. And you have to bring your own thing to the table. You have to be you.