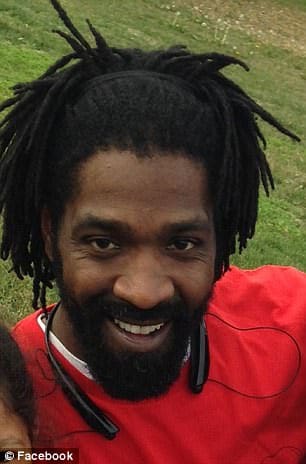 It seems that US air carriers are taking a hard line against passengers for what could be arguably called minor situations that have escalated into public relations nightmares. Earlier this month, video of a Dr. David Dao being assaulted, bloodied and dragged off a plane for refusing to give up his seat shocked many across the country. Now a new video has emerged of a passenger kicked off a Delta flight because he had to use the bathroom after a 30-minute delay on the tarmac.
Kima Hamilton, 39, described as a "DJ and poet" was set to travel on Delta Airlines Flight 2035 from Atlanta to Milwaukee on April 18. While the plane was delayed, he desperately needed to use the bathroom to urinate. After trying to hold it in, he got up and used the restroom and was later confronted by a Delta Airlines flight attendant who told him he had to leave his seat and get off the plane. Hamilton calmly explained the reason he had to leave his seat but the attendant was adamant he had to get off the plane. Hamilton went on to further state he had to get to his destination because he was conducting a field trip for 94 sixth graders.
A video of the encounter was posted online by a fellow passenger that showed the quick escalation that led to the plane returning to the gate and all the passengers having to deplane.
In the video, Hamilton tries to explain his actions and states, "I'm not really clear… I purchased this ticket, I had an emergency and needed to pee, I tried to hold it the first time and I absolutely couldn't, and now I'm being kicked off the plane? I haven't done anything hostile."
The flight attendant explained that Hamilton violated safety protocol and because of this he would have to leave the aircraft. Other passengers seemed sympathetic to Hamilton's situation and are heard to say that there was no reason to treat him in such a manner. A second airline employee states to Hamilton, "Let me just explain, basically any time we are about to take off – for your safety, and for everyone's safety – we need you seated, that's the bottom line. I understand you had an emergency and I'm glad you were able to take care of that, however, there's always protocol. Because you were the person, I'm not saying who 'caused' the flight to lose its place in line, that's why we need to talk to you about it. This is not one of those scenarios where we are going to force you off the plane or anything, but because we are inconveniencing everyone right now, that's why someone came to ask you to leave, and I need you to follow me up to the front desk, that's all."
The incident occurred on April 18, 2017 and Delta issued a statement that says in part "Our flight crews are extensively trained to ensure the safety and security of all customers. It is imperative that passengers comply with crew instructions during all phases of flight, especially at the critical points of takeoff and landing."