Amber Rose gets candid with Clark Atlanta University students on safe sex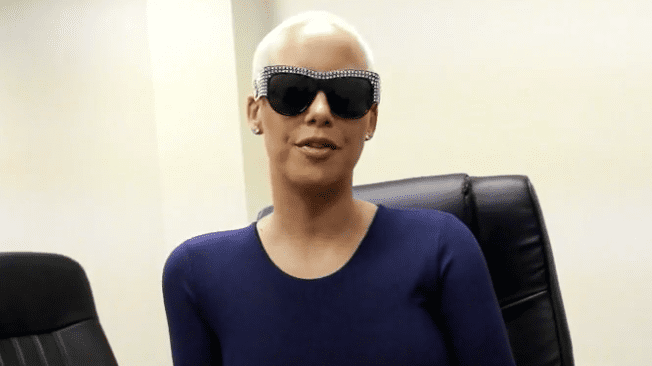 The AIDS Healthcare Foundation (AHF) recently launched the Know Your Status Tour, a multi-city campaign tailored towards educating millennials on the importance of safe sex, taking preventative measures to avoid contracting STDs, and for those infected, informing them of what medications are available to help treat the illness.
The AHF has rallied several social media influencers to come on board and champion the cause, including Nina Parker Don Benjamin, Sibley, Cordell Broadus, Jacquees and Amber Rose, who stopped in Atlanta to speak at Clark Atlanta University for a panel discussion moderated by Karen Civil.
Rolling out had a chance to catch up with Rose during the tour stop to hear her thoughts on the widespread HIV/AIDS epidemic.
Check out five reasons Rose says it's important to know your status.
1. Knowing your status can help you live a lot longer if you are HIV positive. You would want to get on medication as soon as possible. You wouldn't want to spread the disease without knowing that you have it.
2. It's good to talk to people and not be ashamed of it. I feel like with HIV/AIDS people who have it are very shameful because they look at it like a promiscuous disease and it's really not because you can contract HIV/AIDS from one person who you really love.
3. People think that it can't happen to them because they didn't see the people dying off very quickly in the '80's and early '90s when people would contract the virus and die within two weeks. My generation saw that at a very young age, so I think the kids nowadays almost feel like it's insulting to use a condom because [it feels] like you're insinuating they're dirty because they don't have a full understanding.
4. You wouldn't want to spread the disease without knowing that you have it.
5. We now have mediation and if you know your status you can take care of yourself. Parents need to let kids know that it's very real and show them what statistics look like. Scare them. Show them the people that died. Show them the people in Africa and the people that died in the '80s.