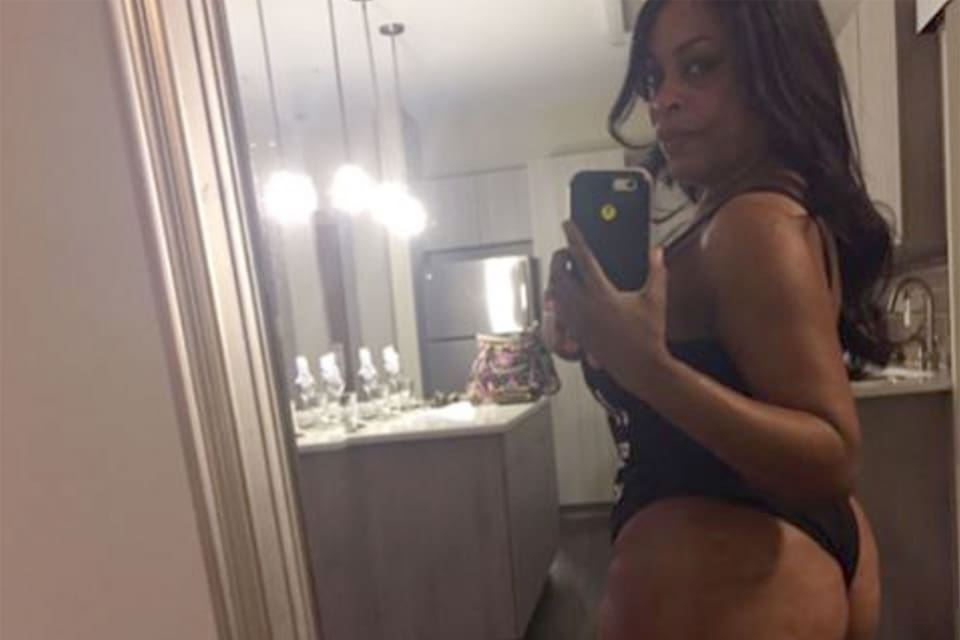 Niecy Nash wants you to love yourself — just the way your are.
On Thursday, April 27, the Walk of Shame actress, 47, shared an empowering body positive message via Instagram, along with a series of swimsuit-clad selfies. "I APOLOGIZE to myself! I bought a new swimsuit and tried it on last night, then proceeded to Drag Myself – pointing out every 'flaw', every bump, lump, scar, ripple and stretch mark," Nash began.
The mother of three went on to describe her "flaws" as benefits. "I changed my conversation with myself: These hips caught two husbands (and a few boos), my thighs touch but I gained weight having good food with great people," she shared.
"I see my c-section scar peeking out but it's a reminder that I brought 3 beautiful children into the world … I allowed my stretch marks to whisper 'you are a grown ass women who has survived a few thangs and STRETCHED in ways you never thought you could,' " the "Reno 911" alum continued. Recalling a few wise words from her mother she added, "My mom always said "They don't teach 'Kind' in school, you gotta learn that on your own."
In conclusion, the "Scream Queens" star made a promise to herself and her fans to always love herself no matter the season. "Loving your body can be a roller-coaster ride ESPECIALLY WITHOUT A FILTER! but…With all that said I purpose [sic] to be kinder to myself today then I was yesterday."
In case you missed it, back in August 2010, Nash got candid about falling in love with her curves during her stint on the popular dance competition show "Dancing With The Stars."
"I love looking like a woman," the Emmy-nominated star revealed. "My joy is my biggest gift. If there's something I want to do, I'm going to take a shot."
Hit the flip to read Nash's body positive message in its entirety below.