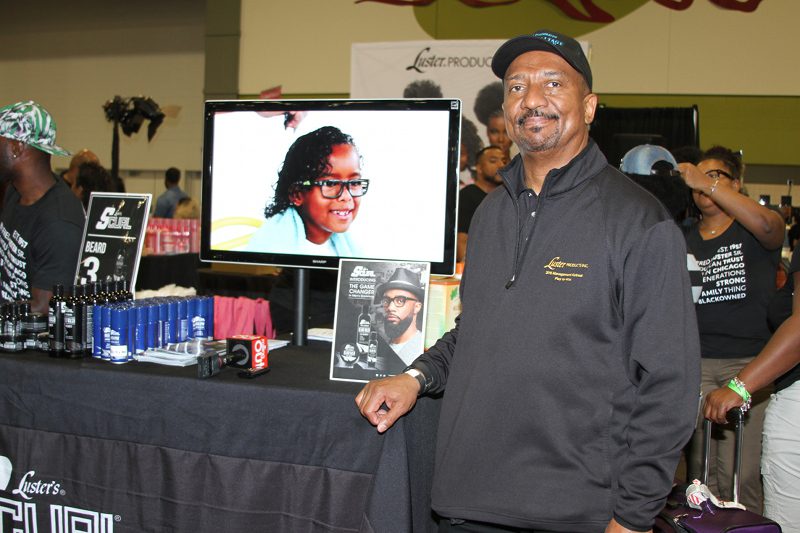 Jory Luster, president of Luster Products Inc. at Taliah Waajid's 20th annual WORLD Natural Hair, Health & Beauty Show (Photo credit: Sistarazzi for Steed Media Service)
"Our customers celebrate themselves," says Jory Luster, president of Luster Products Inc. "We can be beautiful with what God gave us. We are proud of ourselves, our looks and our heritage."
As president and principal of Luster Products Inc., Luster is responsible for the overall performance of Luster Products Inc. He oversees operations both domestically and internationally. He serves as director of After School Matters Inc. He serves as director of Seaway Bank And Trust Company. Luster earned Bachelor of Science degree in business administration from Bradley University and MBA from the Kellogg Graduate School of Management.
Rolling out caught up with the hair care legend at the Taliah Waajid Presents 20th annual World Natural Hair Healthy Lifestyle Event, "The First, The Largest and The Best."
Read what else he has to say.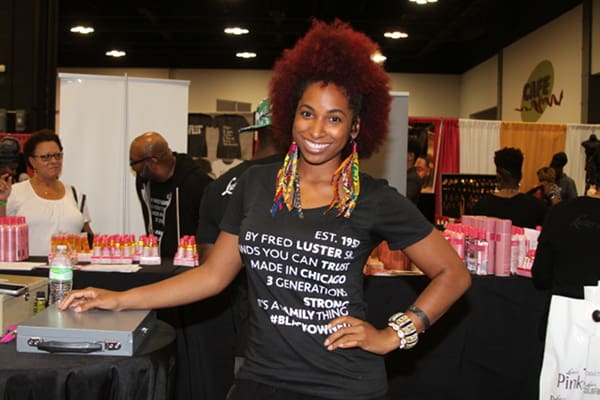 Taliah Waajid's 20th annual WORLD Natural Hair, Health & Beauty Show (Photo Credit: Sistarazzi for Steed Media Service)
How important is legacy and heritage in our culture?
Our young folks don't know their legacy. That falls on us. We are not doing a good job to give them all they need to be proud of themselves. It is critically important to us.
How old is Luster Products?
Luster Products is 60 years old this year, [the] third generation in the business. We're 60 years strong and proud.
We're proud to be Black-owned and we're proud to be family-owned. By the grace of God, we have been able to hang in there, fight and sustain the business.
Why are you here at the World Natural Hair Show and not in your big office sitting at your big oak desk?
I have to be out with the people. I want to hear for myself how they receive us, but also what they need, what they like, where they need to be and how they want to feel.
I can take that story back to the researchers and chemists who work internally.