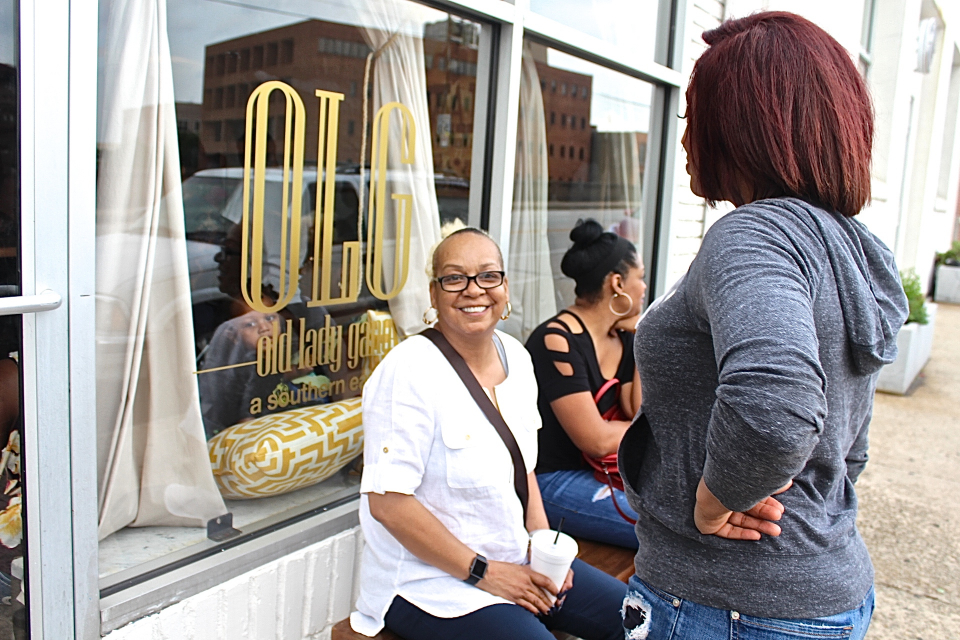 The Old Lady Gang is open for business, averaging a two-hour wait for patrons and the people of Atlanta are lined up to get inside. After one year past the deadline and allegedly a reported $100K over budget, the three-story restaurant was packed this weekend with wall to wall customers and everyone was lapping up the food on their plates with smiles.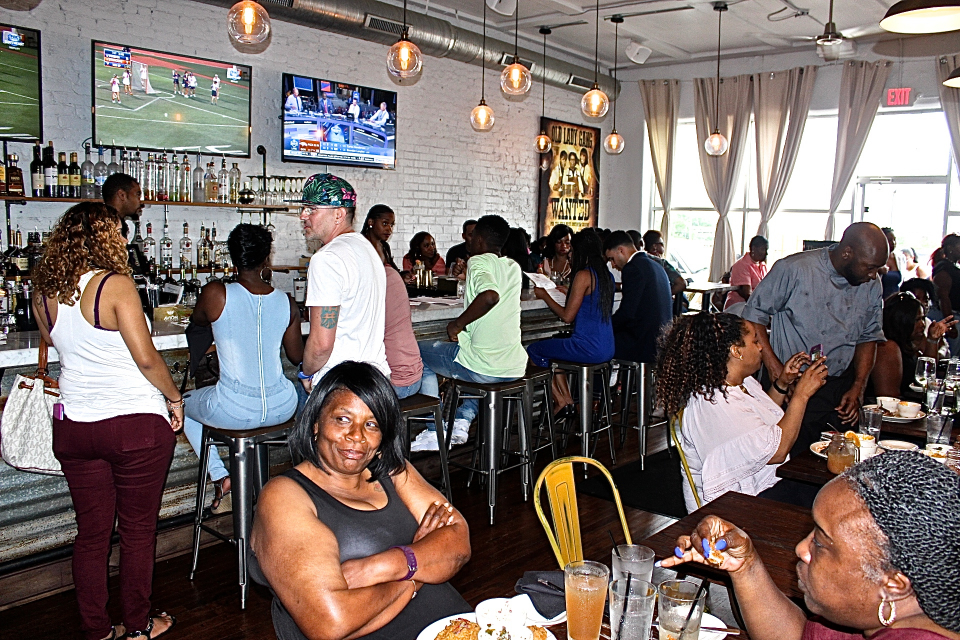 I wasn't even hungry when I first visited to get a mini tour with Carmen over at The Lady Gang restaurant. Special thanks to Todd Tucker for making it happen. I said to Todd, "Everything looks amazing and it looks like there was never any need for panic mode. I'm proud of the two of you." Tucker responded, "Either way, I would have gotten things done — calm, cool and collectedly. We are making some things happen; we still have a few more things to do around here."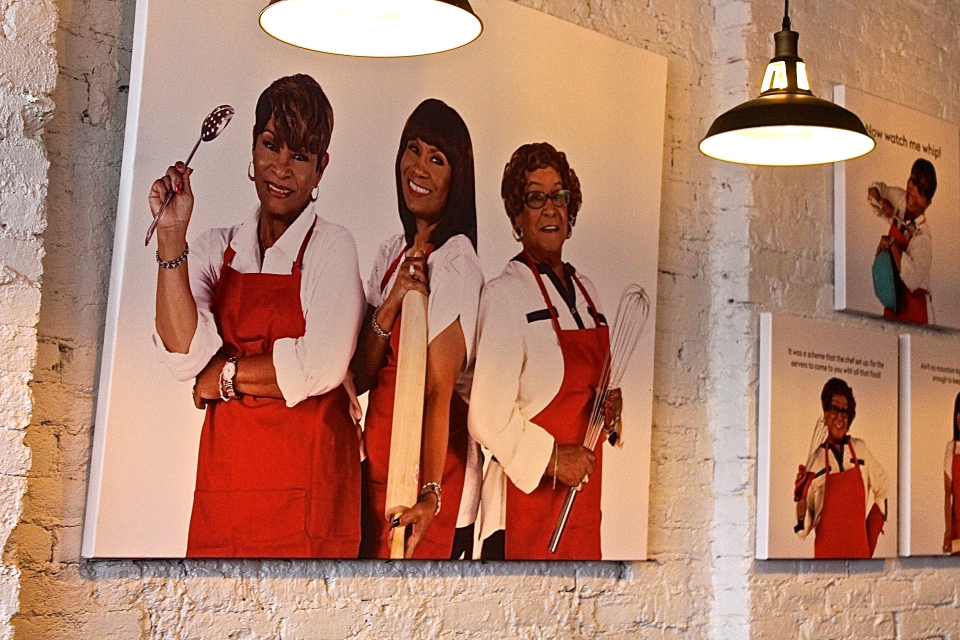 I was most impressed by the decor, the authentic looking wood, from the drapes to the light fixtures and in particular the artwork. I was in the mindset of wanting to purchase some homemade preserves. The cool, spacious bottom level, also had an amazing bar and DJ. It's adjacent to the patio area where there's a huge, classic country-style oversized deck that leads to the patio area where you could easily have a private party. It appears the deck is attached to WNBA superstar player Angel McCougtry's ice cream parlor. The special thing that was taking place on the bottom level was the ice cream vodka drink available.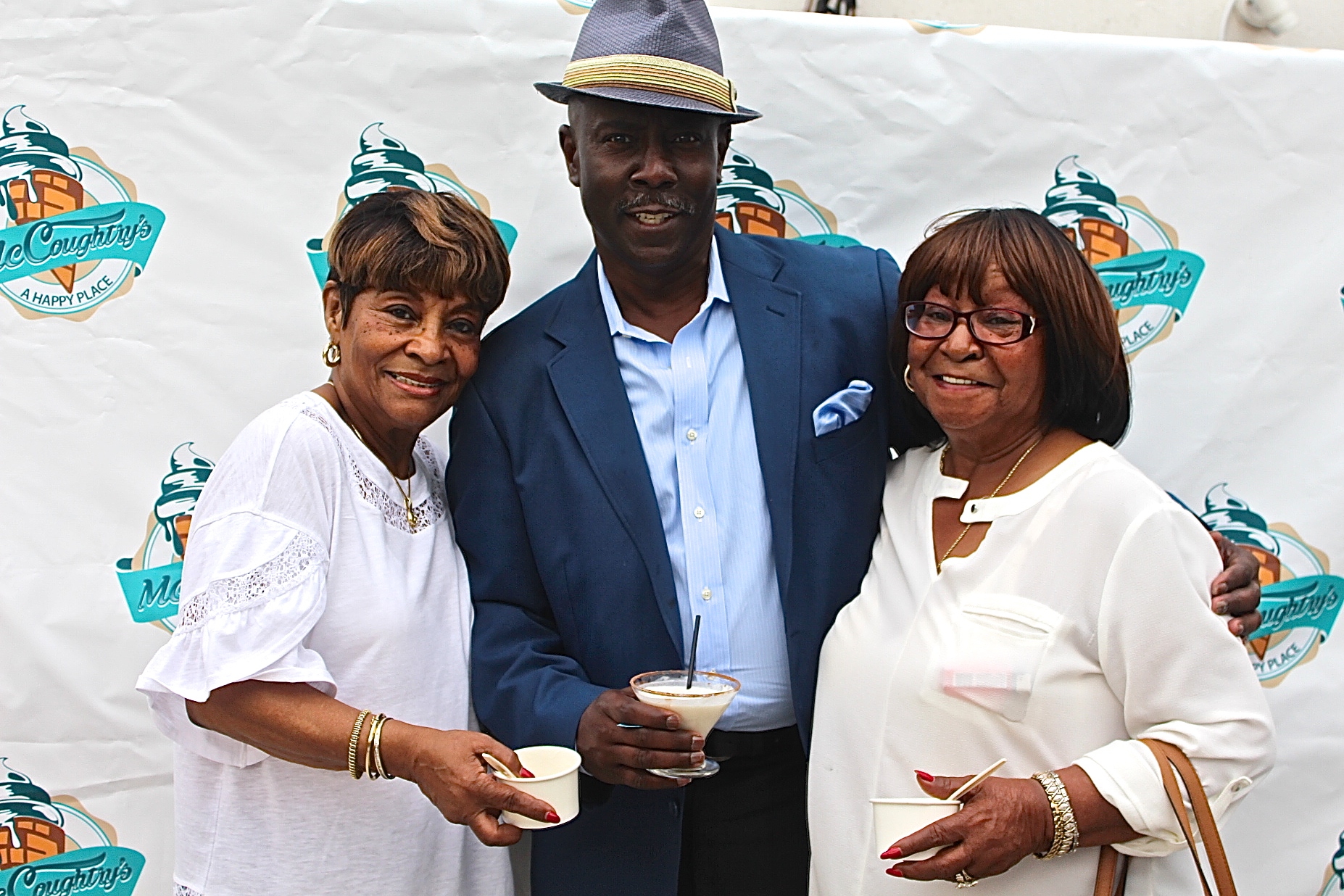 However, my favorite part of the tour was running into two of the Old Ladies, Aunt Nora and Aunt Bertha. They were on the patio with their little cups from McCoughtry Ice Cream and I have never seen the two of them more happy with smiles on their faces and a glow. We took a selfie and I had to ask if they had makeovers before coming to the restaurant. Aunt Bertha replied, "No, we look like this every day. It's our look" Well, it certainly was the look I'd have if my restaurant had a two-hour wait every time I drove by. I can't wait to see what city Kandi and Todd will be expanding the Old Lady Gang to next. I think it would do well as a restaurant inside of Disneyworld in Florida or Knotts Berry Farm in California.
What are your thoughts now that the Old Lady Gang is finally open for business?