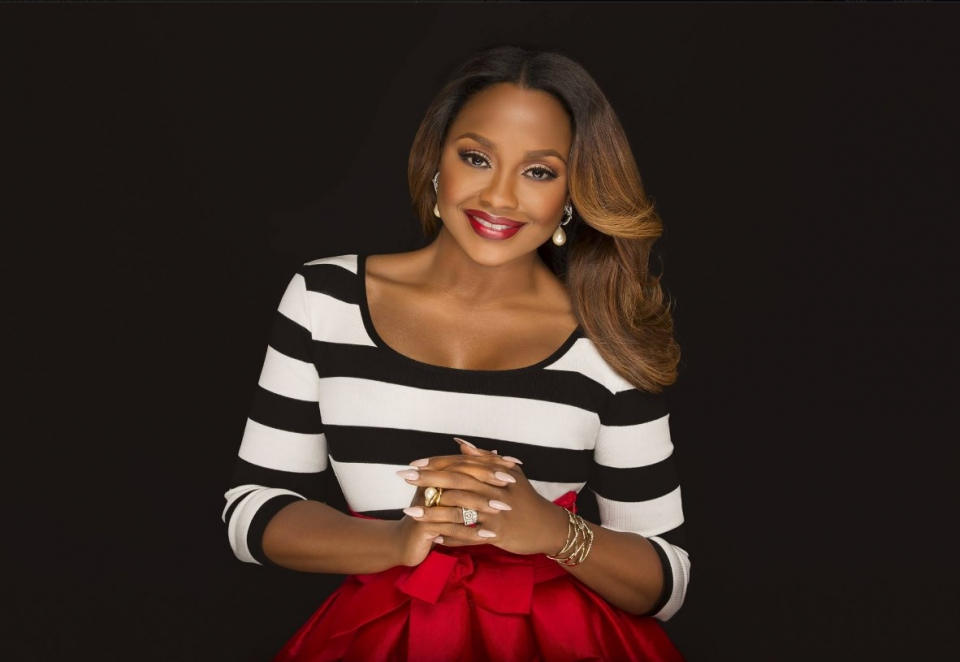 Phaedra Parks' divorce may have come to a screeching halt. But she'll do everything in her power to make a refiling the worst for her estranged husband, Apollo Nida.
Previously reported, late last year, Parks announced that she was finally free of Nida, who is currently serving an eight-year jail sentence for his part in a financial fraud scheme involving bank, mail, wire fraud, and ID theft of more than 50 people; however, Nida has gotten in the way of her motion, again.
Just months ago, Nida filed a motion on grounds that his name had been misspelled "Nita," as opposed to "Nida" in court documents. In other words, their little divorce was null and void. According to multiple outlets, Nida requested both joint custody of their two sons, Ayden, 6, and Dylan, 3, as well as an equitable split of their assets.
Nida also alleged that Parks took advantage of his incarceration — a sentiment the court appeared to share. Per TMZ, "the judge said he was troubled by a number of things, including Phaedra 'intentionally misspelling the parties names.'" The "RHOA" alum was also not informed of a final hearing or served documents notifying him that the divorce had been finalized.
Now, it appears that Parks has found a way to clap back in the best way possible — a prenup.
According to TMZ, Parks has filed docs in Georgia asking the court to enforce what she considers an ironclad prenup, which Nida signed on October 23, 2009 — just nine days before they got hitched. In the docs, Parks claims that both parties agreed to waive their right to alimony, aka spousal support. The motion also details how they'd divide their assets.
"Phaedra thinks it's simple — the prenup should control who gets to keep what, and doesn't want to leave things up to the judge … as Apollo requested," TMZ reports. As for said assets, well, according to Parks, they "plummeted is his own doing because of his criminal activity."
Meanwhile, Nida has not yet responded to the new motion. What are your thoughts on Parks sticking it to him where it hurts, his pockets? Sound off in the comment section below.