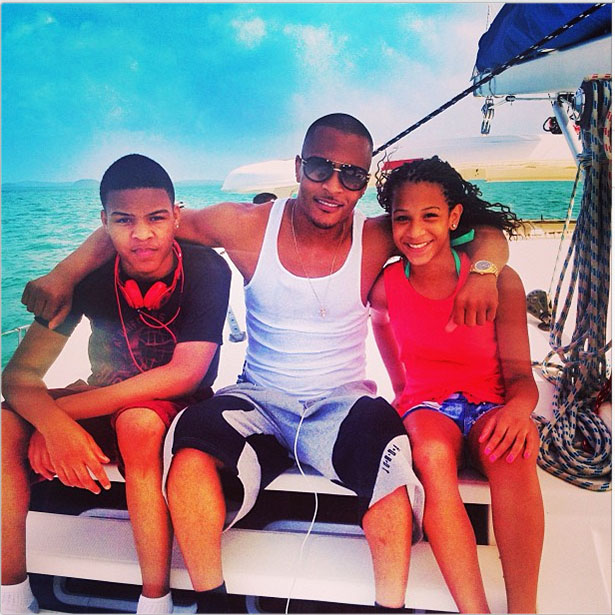 Rap royalty T.I. has confirmed that he is, in fact, getting a divorce from Tameka "Tiny" Harris.
But Tip does not care in the slightest about his fans' and critics' input about the matter — including who may or may not be at fault and the rumors of infidelity – so he admonishes those in the streets who have opinions to keep it to themselves instead of spilling it all over his social media timelines.
"If I didn't need your blessings to get married … if I didn't ask YOU what I should do then … What makes you think I need your advice now? Just sit back and watch the show in silence," he said in a video posted online.
T.I. and Tiny had been married since 2010 before divorce papers were reportedly filed on April 24, 2017. Together, Tip, 36, and Tiny Harris, 41, have seven children, four from previous relationships.
T.I. has two sons by Lashon Dixon — Messiah Ya' Majesty Harris and Domani Uriah Harris — and a daughter, Deyjah Imani Harris, that resulted from his relationship with singer Ms. Niko. Tiny, née Tameka Cottle, meanwhile, has a daughter, Zonnique Jailee Pullins, who she had with Zonnie Zebo Pullins in 1996.
A court date has not yet been set to move the divorce proceedings forward.
The pair's hit VH1 reality show, "T.I. & Tiny: A Family Hustle," is currently airing its final season where the official separation and possible divorce will begin to play out for the masses to digest.