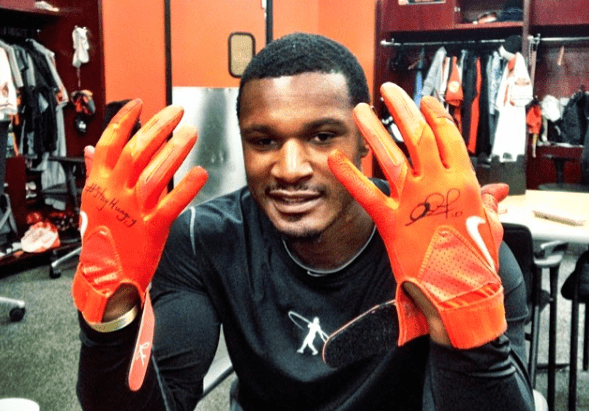 Boston remains the most racist sports market in America. It's a city where White sports fans have historically used racial slurs against Black players and coaches. An incident that occurred on May 1 proved that much has not changed.
In a game where the Baltimore Orioles faced off against the Boston Red Sox at Fenway Park in Boston, the city's racist sports fans aimed their hate at Orioles player Adam Jones.
Jones revealed that he was racially taunted and called the N-word by sports fans. "A disrespectful fan threw a bag of peanuts at me," Jones told reporters after the game. "I was called the N-word a handful of times tonight."
Jones also spoke about the repercussions that fans should face when they cross the line. "What if something hit me right in the eye and I can't play baseball anymore?" Jones said. "Then what? I just wear it? No. Things like that need to be handled a little more properly."
The incident is another bad look for baseball, which has lost its connection to the Black community. On opening day, only 62 Blacks were on MLB teams. But beyond the implications for MLB, it's also the next horrific mark against Boston.
Although every major city has race issues, Boston is notoriously known as one of the most racist cities in America. Boston was one of the last major cities in America to desegregate its public schools. White public school officials disobeyed the Racial Imbalance Act for decades as other Whites reacted with violence following integration.
Blacks who attempted to segregate or even visit certain White majority communities in Boston were often met with racial slurs and violence. Following the election of President Donald Trump, Boston authorities fielded over 400 complaints of hate crimes in a span of four days.
Boston is a city where racism continues to affect education, employment rates, livelihood, and even the professional sports teams. The Boston Red Sox were the last MLB team to put a Black player on the field.
The Red Sox issued an apology to Jones for the actions of their fans. But an apology won't stop the sick mentality of racist Bostonians who continue to embrace hatred.