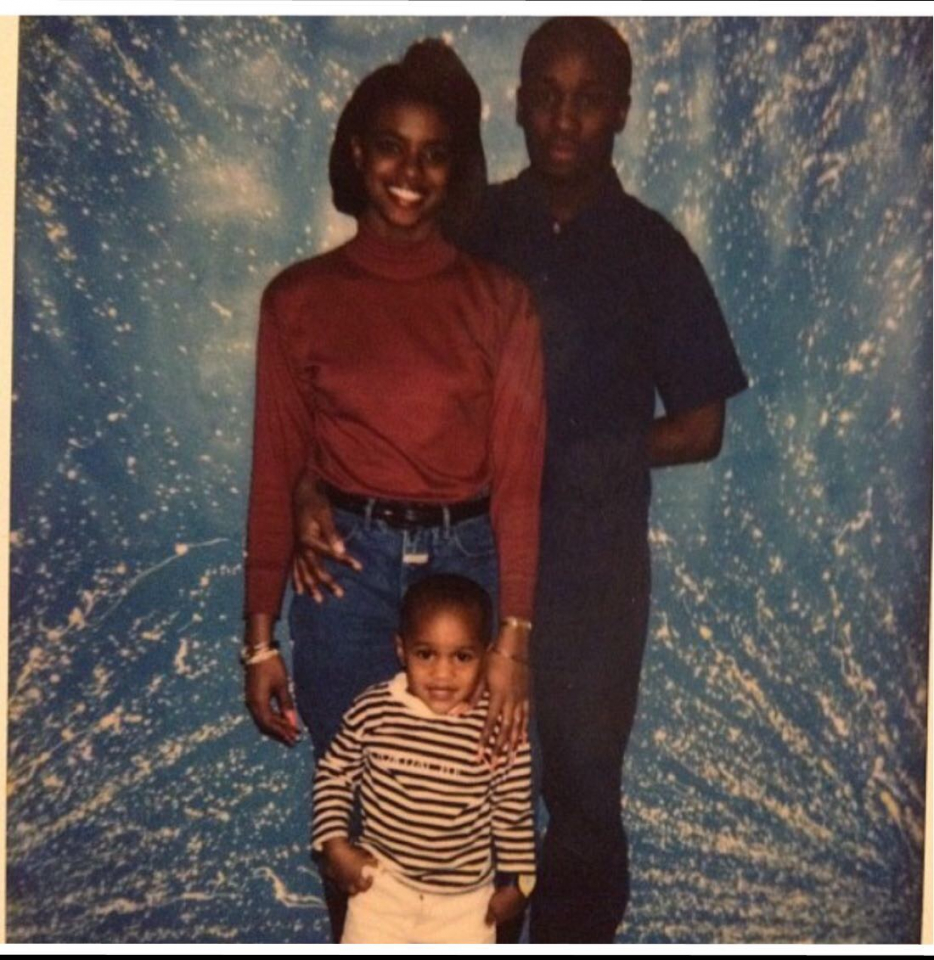 Prison B.R.E.A.K. is an acronym for Building Relationships Empowerment and Knowledge.
On Brothers and Sisters, Fathers and Daughters: Step Three
I served time in both the state and federal penal systems. State first, then federal. The contrasts between the two are subtle; incarceration is incarceration. In the state of Michigan, once you have been tried and convicted, the system must determine where you will be housed. From the county jail, sheriff's deputies will transport you to an intake center. This is your first introduction to prison life and its inner workings.
In Michigan, the Reception Center isn't a pretty thing. In fact, it looks much like the television depiction of prison, all gray inside with intimidating gates and bars. In 1993, my first year of incarceration, an inmate could receive visits there from immediate family members as well as clergy and an attorney on official business. Time there, typically 30 days or so, is a quarantine of sorts; the movement of prisoners is extremely limited. It is the place where door locks echo in the acoustics of empty hallways.
The prisoner will have no personal effects, a bright orange jumpsuit with MDOC stamped on the back is the only wardrobe. I had been there a short time and had become acquainted with only a few other prisoners. One day, during the hour-long recreation period we were granted, I noticed one of them sitting alone, wearing a despondent look. I walked over and attempted to greet him like I ordinarily would when his face erupted into a rush of tears, his body shook with emotions it could not contain.
I was frozen where I stood.
He told me later that he had been on a visit with his younger sister. She was graduating high school and had shown him her senior pictures in a little book, with pages she had to turn because he, could not. He said that when he arrived at the end of the corridor of the area designated for visits, that their eyes locked. He recalled that he saw hers widen, then fill rapidly with tears. He imagined that the sight of him was something for which she was unprepared — her seemingly invincible big brother, in an orange jumpsuit, shackled at the ankles, wrists and waist, accompanied by a guard and shuffling slowly toward her.
And what we talked about once he found his words was, her. They had not been apart their entire lives. He was for her the quintessential big brother. Together, we wondered what would happen to her in a world without him; how other men would treat her. We wondered who then, would be her protector and defender since he nor their father would be present. We wondered about visits to auto shops and who would be the one to vet future lovers, if not him. And I watched him ache for her, this grown man, diminished to pure emotion and tears.
This was a conversation I carried with me throughout my incarceration and one I revisited later, as a father with a daughter during my second incarceration in the federal system. I decided that while I could not be there physically to rear her, that I would do whatever was in my power to do from where I was. So, through phone calls and on visits, we went over school work, we spoke candidly about life, relationships and choices and how some men would attempt to handle her simply because I was not around.
I was fortunate because the bond my daughter and I developed became unbreakable. Our relationship was successful because we were both receptive to it. Also, she had people in her life, guardians, that allowed me the freedom to experience and impart true fatherhood despite my circumstances.
Lesson 3: Relationship Power
Convicts are perpetually in a controlled environment. However, there are a few things that the penal system cannot control. One of them being an inmate's ability to be who and what they are. Whether it is a father, brother, son, uncle or husband, it is still possible to be that, even from behind the wall. Situationally, interactions with loved ones will be modified, but they have the ability to be no less potent.
Inmates: Prison will place a strain on every single relationship you have, none is exempt. However, using the powers of communication and mastery of the self, you can establish and maintain healthy ones. Do not be disillusioned though, it will not be easy. These things take time and patience. The more balanced and whole an individual you are, the better the outcome will be.
Loved ones: Both you and the inmate you love can benefit from relating. Though limited time and space will add challenges to what you already have, your willingness to take part in this new form of relationship building is essential. At this juncture, there is nothing that can be done about the limitations, however, this opportunity can serve as the foundation for the relationship that you desire. It is a team effort. And through this effort, healthy personal connections can be built and preserved in spite of prison confines.
Dave Bishop is the founder of the nonprofit organization, K.I.T.E. Inc., Konnecting the Incarcerated Through Excellence. The mission of the organization is to provide mentoring and support to children, younger than 18 years of age, who live in urban, underrepresented areas, and have at least one incarcerated parent. K.I.T.E. facilitates programs dedicated to providing financial assistance, emotional and crisis counseling, and educational and life skills training.
Connect with Dave:
www.Savemykite.org
[email protected]
IG: Kite_Inc FB: KITEUSA IG: @davereign
Prison Break: Inmate-turned-philanthropist aims to strengthen families
Prison Break: Unlock your mind, body and spirit with self-mastery