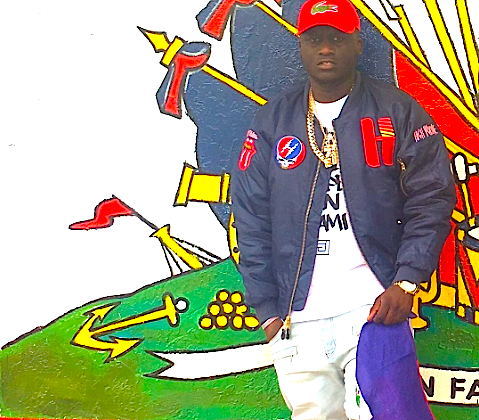 Zoey Dollaz represents a new era of Miami hip-hop. The Haitian-American rapper navigated the rough streets of Dade County to build a respectable following after the release of the hit single, "Blow a Check." Dollaz eventually signed with Future's Freebandz label, which is distributed by Epic Records.
Dollaz will perform at the Moon Rock Landing after-party on May 7. Presented by Dutch Masters, the event will also feature the sounds of KC Chopz.
Dollaz recently shed light on life in Miami, working with Future, and performing at the Moon Rock Landing after-party.
If you could paint a picture of your life in Miami as a youth, what would that picture show?
Coming from Miami, I wasn't exposed to much. I dealt with the usual things that come with being from the 'hood, but my love for music kept me focused. I started to put in work in high school. I eventually landed a hit record that led to a record deal.
How did you become one of the leading artists from Future's Freebandz record label?
Future would come to Miami a lot and we had mutual friends. We linked up in San Francisco during the Super Bowl and he told me he liked my sound and wanted me to join his team. I knew that something great would come out of me being a part of Freebandz. I feel like I'm a part of a real team.
What was it like to hear the response to the "Blow a Check" song?
I put it out and it blew up. It's crazy to see people playing the song in their cars and them dancing to it in the clubs. I'm now about to drop a new mixtape, Nobody Safe. It'll be followed by an album or EP. By the time I come off of tour in July, I'll release the project. I have big songs that the world hasn't heard yet.
What will it be like to hit the stage at the Moon Rock Landing after-party in your hometown?
It's one of my favorite festivals and it takes place in my city so I can't wait. When I hit the stage, the people from my city will go crazy. So the after-party will be huge.
What advice do you have for new artists?
Some people only see the glitz, glam and fame. They don't see the hard work. We go through late nights in the studio and not getting sleep. You have to sacrifice time and you don't get to see your family. It's just important to focus on what really matters.