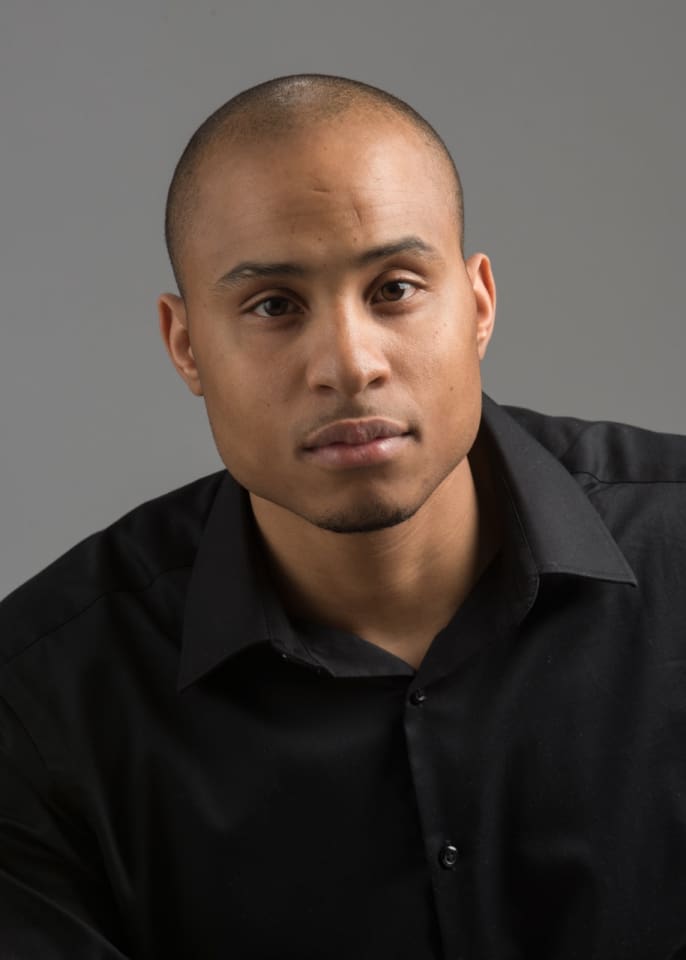 "I'm a support specialist," says Preston B. Simmons, "that means I work with clients to design, implement and secure their production processes, using technology as a medium for production."
Tell us about your certifications and past professional experiences.
I currently hold CompTIA A+ and Microsoft Certified Solutions Associate certifications.
I am proficient in device management, system administration, networking and cyber security.
In addition to my technical training, I have a background in customer service and business support in various industries, including finance, retail, accommodation and recreation.
How did you get started in technology?
My journey into technology has been somewhat of a natural progression. After about a few years of customer service, I began to develop my ability to perform systematically. I had come to understand the value of being able to reproduce the same results, consistently.
As our society became increasingly reliant on digital technology, I made it my business to obtain the ability to implement these tools, so that I could leverage these effective solutions.
This opened more opportunities for me, as companies had a great need for such skills. From there it's simply been a process of continuously finding interesting problems, and helping people to solve them with the technologies that are now available.
What inspired you to begin working as a consultant?
I think it's the experience of seeing the positive effect that my services have on my clients. Being an employee has its benefits. One of those benefits is support, from the leadership of your company. And that's how it works in a lot of great organizations. The staff supports the company's customers, and the leadership supports the staff.
This is a great model, however, this has created an interesting void in many scenarios. If the staff is serving the customers and the leadership is serving the staff, then who's serving the leadership? Who's supporting some of the busiest people in the organization, with some of the highest levels of pressure? That's where consulting becomes an interesting solution. With staff members, managers and leadership are usually in the role of mentoring and cultivating talent.
As a consultant, I have the opportunity to provide these same leaders with the kind of support that they deserve. My clients often delegate tasks to me, that can be draining on their time and energy. This frees them up to be healthier, happier, more focused, and more effective leaders, without sacrificing the benefits of well-implemented business processes. This is especially the case with small and medium sized companies, where demand is high, and time is limited.
After contracting my services, I'm often happy to see that many of my clients are more active at conferences within their industries. They plan more events to boost staff morale. They engage new projects that grow the company. They attend more family events and are typically more rested. That's why I love consulting. As the son of a small business owner, I've seen the stress that leadership can bring. To have the opportunity to serve this often overlooked group is simply an honor and a privilege.
What makes someone a good client?
Ideal clients for me are managers and leadership professionals who are responsible for the operations of their organizations. Many of my clients' professions revolve around project and program management, where there are contracts in place, that require not only results but specify particular requirements, in regards to how agreements are fulfilled.
What is so unique about you and your approach that separates you from other consultants?
I think my approach is customer centric. My approach is different because my intentions are different. My consultancy doesn't exist because I decided I wanted to be a "consultant." It exists because I wanted to serve people I saw with a unique and important problem. Once I knew who I wanted to help, I started figuring out what they needed that I had to offer. That then progressed to the "How" of what needed to be done. And L3Strategies was born from that. I think that's what separates me from other consultants. The fact that "Who" I'm supporting is at the very core of my strategy. If there were more companies that cared about that, I wouldn't be in business. I'd happily be working for them. Unfortunately, it was hard to find companies that truly cared about "Who" their clients are. Hard enough that it created the necessity of launching my own company.
How different is life for you having been born and raised in Jackson, Mississippi, and now living in the D.C. area?
For me, these two environments have had such a strong contrast. They represent two extremes. Both with their own set of pros and cons. I think that business is much like this. On any given day, you can walk into one of two different environments. One, where opportunity is abundant, at which point the challenge becomes managing all of the tasks associated with taking advantage of all of the opportunities. The other, where identifying opportunities is the focus, at which point leadership is responsible for crafting the vision of staff and customers, which is what it takes to create opportunities. Both of these extremes are highly demanding, and both are very different situations.
Growing up in Jackson, MS taught me the importance of the process that is identifying opportunities. It's no secret that my hometown community of Hinds County, MS has had its challenges, when it comes to its financial health. What people may not realize is how many great minds have come out of such circumstances. When there aren't many opportunities available, you learn a lot about the importance of creating opportunities. Not just receiving them.
Then there's the point where opportunity presents itself. When I arrived to D.C., I was introduced to this new challenge. What does one do, when they have more opportunities than time? Coming to the DMV presented me with this scenario. I have learned that opportunity and success are two different things. To get obtain opportunity is hard work, but once you have the opportunity, turning it into actual success is equally difficult. It requires the skill of "quality decision making." That's what one must do when they have more opportunities than time. You choose which opportunities to pursue. The trick is to learn how to make decisions of a certain quality, that produce the best results. D.C. has allowed me to practice and grow in this art. I realize now that hard work will get me in the door, but quality decisions will get me to the top floor.
I remember this lesson, at all times, when supporting my clients. I realize that they are daily faced with one or both extremes. Growing up in both environments allows me to support them through this process.
What has been the biggest thing you had to overcome?
I think the biggest challenge I've overcome is "waiting syndrome." I used to be a perfectionist. The problem with perfection is that it's unattainable, and frankly, useless to human beings. People don't need you to be perfect. People need you to be effective. People need you to be productive. People need you to deliver, on time. None of these require perfection. When I realized this, I matured greatly, as a man and as a professional. I stopped trying to be perfect at everything and started focusing on being great at what is important.
What does success look like for you?
That's a great question. I think I'm still figuring that out. What I can say is that I've learned that my individual comfort is not an accurate measure of success. Whatever success ends up looking like for me, it's going to involve not only what I've done for myself, but what I've produced for and in others.
Tell us about your most proud moment.
I think my most proud moment was marrying my wife. For me, marriage is the greatest commitment that I can make, to any adult person. My clients trust me with the information, processes and resources associated with projects. That's an important role. But my wife has entrusted me to show up, every day, no matter what, and play the most important role in her life. Protect and provide. Today's world is full of great and new ideas. I'm a fan of this next generation coming up. But one thing that I still hold tight to is the values of marriage. As a husband, to be entrusted with protecting my family, and provisioning for the sake of their well-being is the highest honor I have ever received.
Having been mentored, what is the most valuable advice that you have been given?
The most valuable advice I've obtained is that "it's all in how you move." This was such a powerful concept. Especially when I saw it applied. It has held so true in every facet and phase of my growth. It's the question and the answer to most of our greatest concerns and dreams. This world is full of all types of purposes and resources. It's how you move that gives you access to them. That is the only true difference between me and the next man. We are all living in the same world. Same natural resources. But some have more access than others. It's not where you come from. It's how you move that truly makes the world available to you or shuts you off from the same.
Where do you see yourself in the next five years?
Oh yes, the five-year question. Well, there are some obvious goals that one would have for the next five years. I'm not as different as other ambitious professionals, in that regard. I would like to be better. I would like to have learned things that change my life and others'. I would like to be reproducing my abilities in someone else. I would like to have a portfolio of new clients that are benefiting from my services. I would like to wake up with my family and have the joy of seeing them benefitting from my life's work.
One thing I hope stays the same, in five years. I hope I'm still living a life of service. If I have anything to say about it, I intend to continue supporting and serving the people that need it most. In five years, if I'm still doing that, I would not count it a waste of a single day.