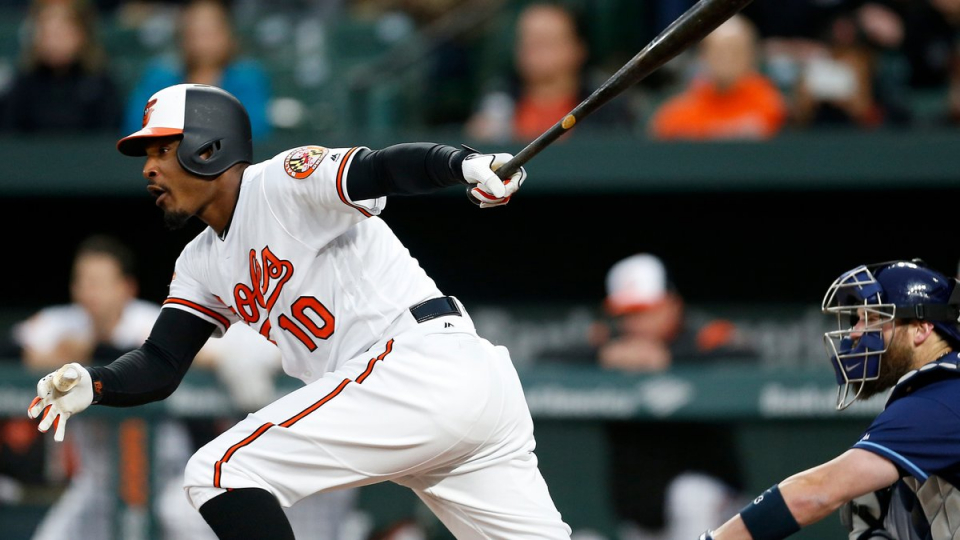 A day after Baltimore Orioles centerfielder Adam Jones called out Boston fans who heckled him with racial slurs, the Orioles-Red Sox series heated up even more. Red Sox pitcher Chris Sale threw a fastball near Orioles infielder Manny Machado's knees in the first inning, which Machado thought was enough of the Red Sox's tactics toward him at the plate.
"Get thrown at, at my f—— head. Get thrown at everywhere, you know. It's f—— b——–. You know, I lost my respect for that organization, for that coaching staff, and everyone over there," Machado said after the game.
On April 21 in Baltimore, Machado's cleats slid into Red Sox shortstop Dustin Pedroia's kneecap, causing Pedroia to leave the game early. On April 23, Machado appeared to slide directly into Red Sox infielder Xander Bogaerts in the bottom of the fourth inning. During Machado's next at-bat, he avoided two inside fastballs near his kneecaps. During the following plate appearance in the bottom of the eighth inning, a pitch was aimed at his head.
"They're still thinking about that same slide that I did that was no intention on hurting anybody and I'm still paying — you know I'm still trying to get hit at," he said.
Machado only made the Red Sox angrier when he doubled after being thrown at his head on April 23 and homering in the seventh inning against Sale May 2.
The hostility that's been building between the Orioles two biggest stars and the Red Sox organization should only cause more friction in the last two games of this current series and the remaining three series the teams meet for during the regular season. Red Sox-Orioles battle is on the verge of joining Blue Jays-Rangers as one of the league's newest rivalries.
While the NBA and NHL playoffs receive most of the airtime nationally this time of year, also keep an eye out on how the situation between these two squads develops.