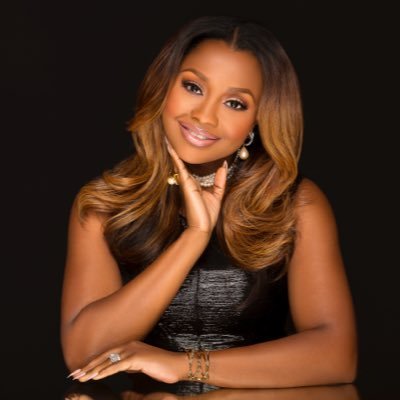 It was finally revealed on the "Real Housewives of Atlanta Reunion," Episode 3, that Phaedra Parks was the one who spread the rumor that Kandi Burruss and husband Todd Tucker allegedly wanted to drug Porsha Williams and then take her back to her sex dungeon and have her way with the brown beauty.
Burruss took a few days to share her thoughts on the celebrity attorney's potentially libelous statements, if she will seek legal recourse for the defamatory rumors, and if there is any chance of reconciliation. Worst of all, Burruss doesn't think Phaedra seemed sorry for her words and actions:
"The sad thing was that she didn't even seem sorry for what she had done," Burruss began via social media. "I was thinking, 'Damn, was there a reason to hate me this much?' She already assisted Johnnie in helping him to meet an attorney to sue me, and now I find out she was spreading accusations that I want to drug people and take them home! This is too much.
"I'm so glad the truth finally came out and I'm glad to be able to move on from this. Thank you to everyone who remained #TeamKandi, especially when others were believing the lies!"
Parks issued a non-denial denial about spreading those inflammatory rumors to Porsha Williams, instead choosing to testify to People magazine that she has an impeccable track record when it comes to her character:
"Sometimes, if people don't have anything concrete, they just attack your character," Parks told People magazine. "But my character speaks for itself. Anyone who knows me knows I'm very gracious, I'm very helpful. And a lot of the things I do for people, you never see it on camera. Because that is not my intention to get praise for it. My intention is to be a vessel and be used for the purpose of empowering people."
Burruss is not trying to hear anything that Parks has to say right now. Check out what Burruss and her fans think on the matter, after the break: