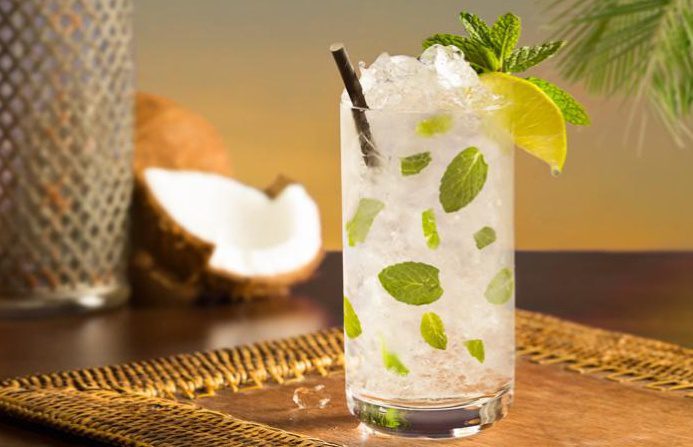 Cruzan® Classic Mojito
INGREDIENTS
2 parts Cruzan® Aged Light Rum
1 part Cruzan® Coconut Rum
8-10 Fresh Mint Leaves
2 lime wedges
1 Teaspoon Sugar
Splash of Coconut Soda
DIRECTIONS
1. Gently muddle mint leaves with lime and sugar.
2. Add both rums and ice.
3. Shake twice to mix.
4. Top with Coconut Soda.