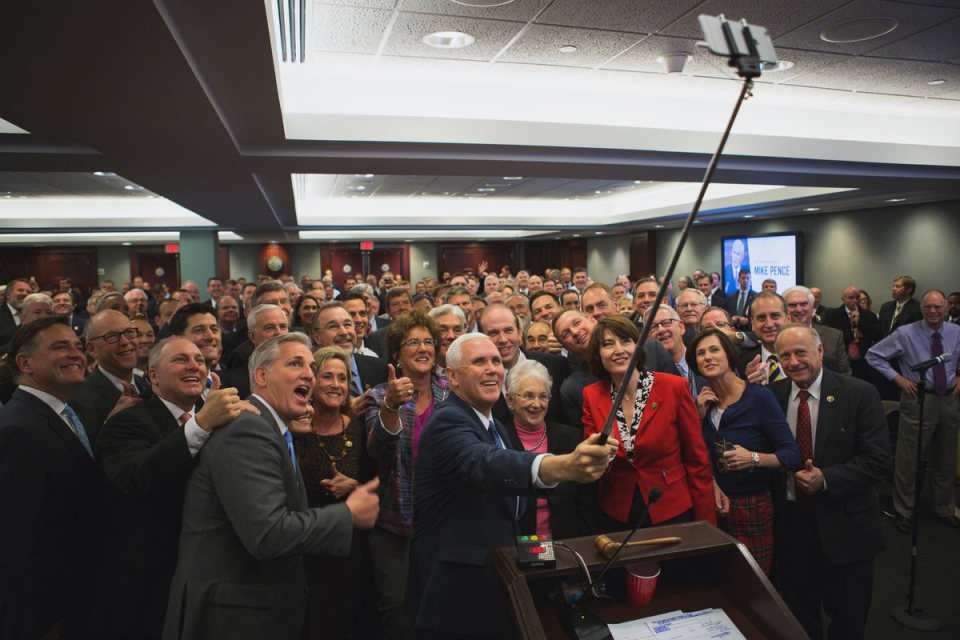 On Thursday afternoon, the U.S. House of Representatives secured enough votes — barely — to end key parts of the Affordable Care Act, better known as "Obamacare," and replace them with new provisions.  
The bill passed by a vote of 217 to 213. All 193 Democrats voting opposed the bill, and they were joined by 20 Republicans who voted "no." 
The passage of the bill through the House represents President Trump's first legislative victory after multiple embarrassing defeats.  
So what's next? Is this the end of Obamacare? Not necessarily. The bill has a long way to go before it can be signed into law.
Now the bill has to go through the U.S. Senate. But winning approval for the bill could be even more difficult in the Senate than it has been in the House, where Republican leaders struggled for nearly two months (and an initial embarrassing defeat) to get enough votes in their caucus to secure its passage. 
The vote, which Trump touted as a major legislative victory, sends the Republican-sponsored bill to gut Obamacare to the Senate for consideration. 
"A lot of us have waited seven years to cast this vote," House Speaker Paul Ryan, R-Wisconsin, said live on CNN. "Many of us are here because we pledged to cast this vote: to repeal and replace Obamacare. This bill delivers the promises we have made to the American people." 
House Majority Whip Steve Scalise, R-Lousiana, told MSNBC shortly before the vote began, "We were elected to do this." 
After the vote, protesters outside the Capitol building yelled, "Shame, shame!" at members of Congress walking down the front steps. 
The bill — which would dramatically change the way the federal government funds purchases of individual health plans and Medicaid — is expected to dramatically increase the number of people without health insurance if enacted into law. 
Democrats claim that the GOP has rushed to vote on the bill without first having it sufficiently analyzed by the nonpartisan Congressional Budget Office, which would have provided estimates of coverage losses, premium effects, and costs to the federal budget.
The CBO score on the bill could come next week, which could provide opponents of the bill more ammunition against it — along with hope to have the bill to replace Obamacare defeated in the Senate.