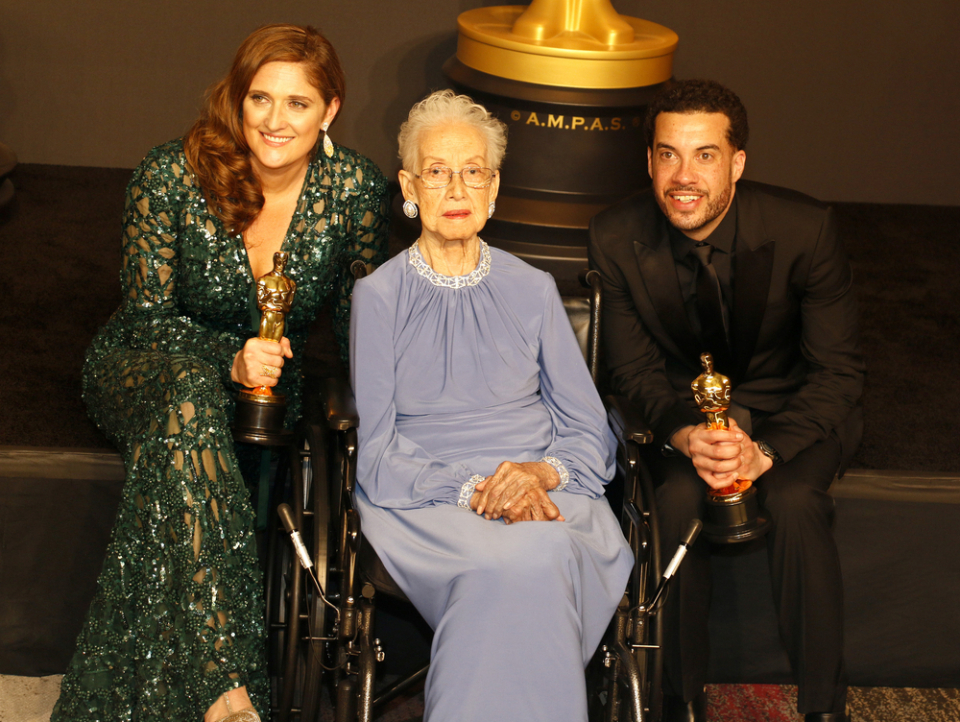 An honorary degree will be awarded to pioneering NASA physicist and mathematician Katherine Johnson, recently depicted in the award-winning movie Hidden Figures.
Johnson is a pioneer in American space history. The physicist and mathematician made contributions to the United States' aeronautics and space programs with the early application of digital electronic computers at NASA.
Known for accuracy in computerized celestial navigation, Johnson received bachelor's degrees in mathematics and French from West Virginia State University before conducting technical work at NASA that spanned decades. During this time, she calculated the trajectories, launch windows and emergency backup return paths for NASA flights from Mercury through the Space Shuttle programs. Her calculations were critical to the success of these programs, including the NASA missions of John Glenn and Alan Shepard, and the 1969 Apollo 11 flight to the moon. Johnson also executed calculations for plans for a mission to Mars.
In 2015, President Barack Obama awarded Johnson the Presidential Medal of Freedom.