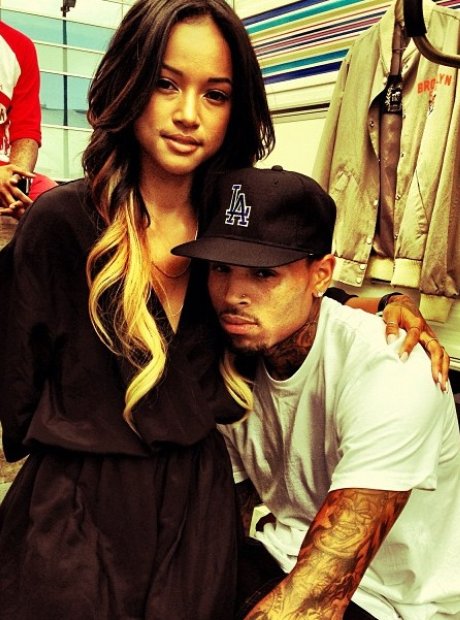 Karrueche Tran, who was embroiled in a torrid and infamous romance with R&B singer Chris Brown, is about to testify that Brown brutalized her in multiple ways throughout the course of their relationship.
Tran, 28, who was seen as the rebound woman after Rihanna and Brown broke up the first time, reportedly has no reservation nor fear about facing Brown, who allegedly kicked her down a flight of stairs, punched her in the stomach, threatened to shoot her and made death threats, according to multiple sources close to the socialite and actress.
The actress has been dogging Brown for more than two months, trying to serve him, but Brown, 28, successfully dodged her until Thursday night when he was hit with legal docs after his birthday party, TMZ reports. 
The entertainment publication said sources close to Tran say her motivation is to inspire other abused women to have the courage to come forward and confront people who brutalize them.  
Sources said this has been a long time coming for Tran, as the alleged abuse started a long time ago. However, she slowly built up her fortitude and courage to finally put an end to it, especially after the alleged recent death threats.
Rihanna, 28, if you recall, almost immediately changed her mind about prosecuting Brown after he brutally beat her on the eve of the Grammy Awards in February 2009 and refused to cooperate with authorities. Brown entered a plea deal and she was never called to testify. A few years later, the couple tried to reconcile their relationship by getting back together. However, the same problems that allegedly plagued the relationship the first time around continued to reappear: his reported infidelities.   
Brown's attorney fired back, saying Tran is only doing this for publicity.
Karrueche and her camp refused to comment publicly on the matter.