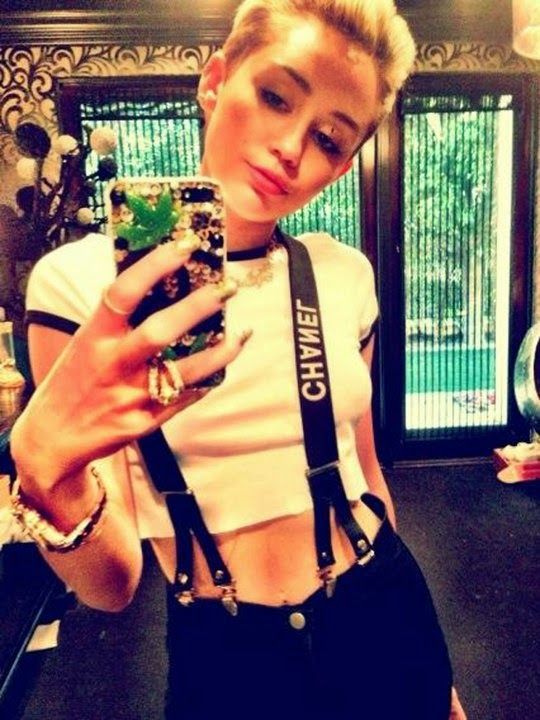 Miley Cyrus has just responded to the intense blowback she got for saying she's not as attuned to hip-hop music as she once was.
In her cover story for Billboard, the 24 year old said she's evolved in a multitude of ways: Cyrus said she has abstained from smoking and drinking, and now she's moved on from hip-hop music she once cherished.
The controversy started when Cyrus was asked about folk singer Melanie Safka (with whom Cyrus performed in 2015) and if she influenced her in any way. Cyrus responded:
"She did, and I grew up with her. I also love that new Kendrick [Lamar] song ['Humble']: 'Show me somethin' natural like ass with some stretch marks.' I love that because it's not, 'Come sit on my d—, suck on my c—.' I can't listen to that anymore. That's what pushed me out of the hip-hop scene a little. It was too much, 'Lamborghini, got my Rolex, got a girl on my c–k.' I am so not that."
The backlash on social media was as intense as it was quick, with most of those believing Cyrus is a culture vulture who shamelessly appropriated hip-hop and then dismissed it when it was no longer profitable for her as others have done in the past.
Cyrus defended a quote she gave during an interview with Billboard that many believe appropriated Black culture. She shared a photo from the shoot on her Instagram, along with the following statement:
"When articles are read it isn't always considered that for hours I've spoken with a journalist about my life , where my heart is, my perspective at that time, and the next step in my career. Unfortunately only a portion of that interview makes it to print, & A lot of the time publications like to focus on the most sensationalized part of the conversation. So, to be clear I respect ALL artists who speak their truth and appreciate ALL genres of music (country , pop , alternative …. but in this particular interview I was asked about rap) I have always and will continue to love and celebrate hip hop as I've collaborated with some of the very best! At this point in my life I am expanding personally/musically and gravitating more towards uplifting, conscious rap! As I get older I understand the effect music has on the world & Seeing where we are today I feel the younger generation needs to hear positive powerful lyrics! I am proud to be an artist with out borders and thankful for the opportunity to explore so many different styles/ sounds! I hope my words (sung or spoken) always encourage others to LOVE…. Laugh…. Live fully…. to be there for one another… to unify, and to fight for what's right (human , animal , or environmental ) Sending peace to all! Look forward to sharing my new tunes with you soon! – MC"
What do you think about Cyrus' original statement and then her response once she got dragged by Black Twitter?