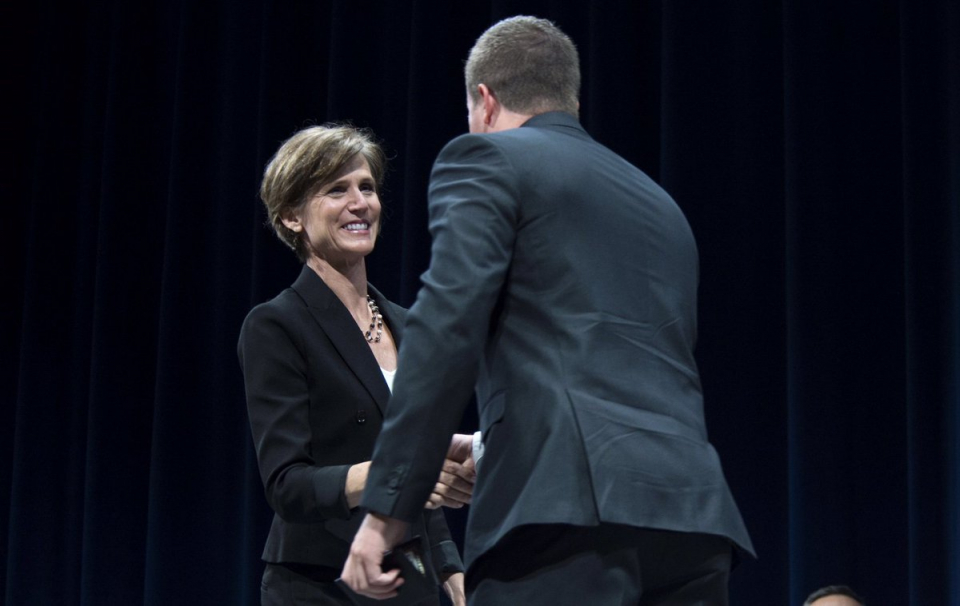 Former acting U.S. Attorney General Sally Yates will testify in front of a Senate subcommittee on Monday about when and she told the Trump administration about Michael Flynn's interactions with Russia.
Yates' testimony brings the Trump's campaign alleged ties to Russia back to the forefront. This will be especially so if she asserts that she warned Trump campaign officials that Flynn, the now-disgraced national security adviser, was not telling the full truth about his contacts with Russian ambassador to the U.S., Sergey Kislyak.
The White House chief of staff Reince Priebus and press secretary Sean Spicer have maintained that Yates gave information to the White House, which was checked out, and they did not find any damning information on Trump and his people.
President Donald Trump has repeatedly driven home his opinion the Russia investigations on Capitol Hill are "fake news."
When will the Fake Media ask about the Dems dealings with Russia & why the DNC wouldn't allow the FBI to check their server or investigate?

— Donald J. Trump (@realDonaldTrump) May 7, 2017
Trump reiterated his point on Monday, accusing the Obama administration of not properly vetting Flynn when he led the Defense Intelligence Agency during his predecessor's term:
General Flynn was given the highest security clearance by the Obama Administration – but the Fake News seldom likes talking about that.
— Donald J. Trump (@realDonaldTrump) May 8, 2017
He quickly added:
Ask Sally Yates, under oath, if she knows how classified information got into the newspapers soon after she explained it to W.H. Council.

— Donald J. Trump (@realDonaldTrump) May 8, 2017
Polling suggests there is significant suspicion among the populace regarding the Trump campaign's contacts with Russia. In an April Washington Post-ABC News poll, 56 percent of those queried said that Russia tried to influence the election. Of that group the bulk —39 percent — said the Trump campaign "intentionally" helped Russia's meddling.