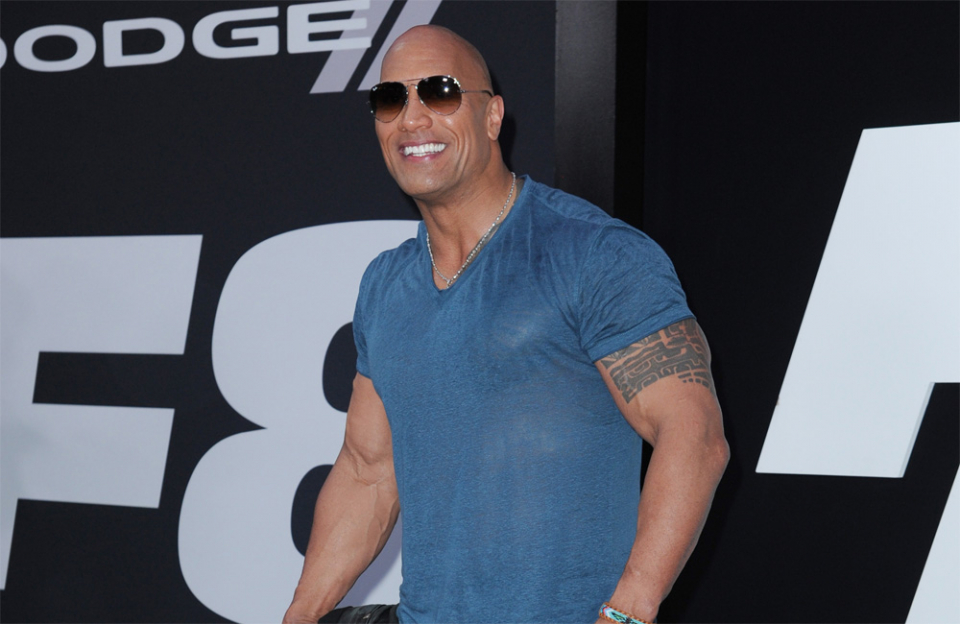 Dwayne "The Rock" Johnson wants to run for president in 2020 and considers it to be a real possibility.
The actor and wrestler, 45, believes he has what it takes to rule America and has been considering the idea of moving into politics "more and more" over the past year.
He said, "I think that it's a real possibility.
"A year ago, it started coming up more and more. There was a real sense of earnestness, which made me go home and think 'Let me really rethink my answer and make sure I am giving an answer that is truthful and also respectful.'"
And the "Baywatch" star claimed he would be a confident leader of the United States, as he would take "responsibility" for all of its citizens.
He told GQ magazine, "Personally, I feel that if I were president, poise would be important. Leadership would be important. Taking responsibility for everybody. [If I didn't agree with someone] on something, I wouldn't shut them out. I would actually include them.
"The first thing we'd do is we'd come and sit down and we'd talk about it.
"We all have issues, and we all gotta work our s**t out. And I feel like one of the qualities of a great leader is not shutting people out. I miss that part. Even if we disagree, we've got to figure it out."
The "Fast and Furious" star doesn't seem short of support for his dream job, as Ron Meyer, NBCUniversal vice chairman, whose studio produces the franchise, would definitely vote for the actor.
He said, "If [becoming the president] is something he focused on … he probably would accomplish it. I think there's nothing that he couldn't do. I would vote for him without a question."