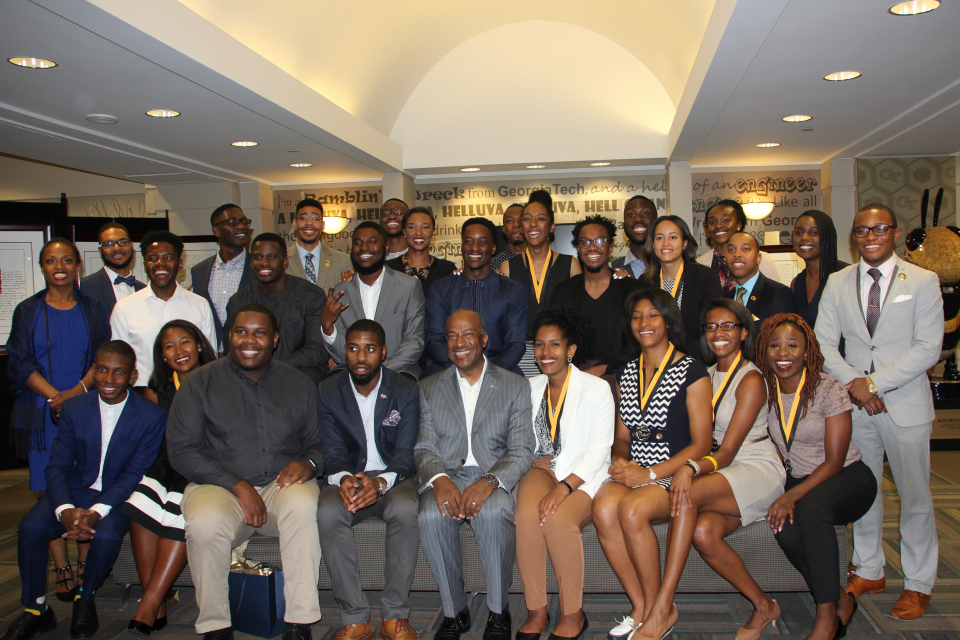 Georgia Tech's alumni, students, faculty and staff gathered for the farewell reception for Dean Gary S. May. After 30 years at Georgia Tech as a student, faculty member, and administrator, May is departing Tech to assume the position of vice-chancellor at the University of California- Davis. The event, held in the Bill Moore Student Success Center, also recognized graduating students and welcomed them into the GTBAO (Georgia Tech Black Alumni Organization).
Dr. May, who was the first Black dean of the electrical engineering department had been promoted to the dean of the entire Engineering College comprising eight nationally ranked programs in 2011.
Check out pictures from the farewell reception.
Photos credit: Steed Media