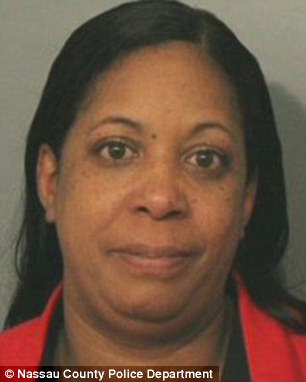 Apparently, it is not OK to voice your opinion about the level or lack of customer service you receive at IHOP on Sunrise Highway in Massapequa, New York. You risk the chance of being a victim of potential felony aggravated assault. IHOP waitress Rhonda Kelly was arrested on Friday, May 5, 2017, for threatening a family of four whom she served. She wielded a steak knife at the family who asked to speak to a manager.
They requested to see the manager because they wanted to alert him of the "bad service." The manager asked them to leave. When the family overheard the wait staff make light of their kids' disabilities, they returned. An argument took place. The mother claimed she, her husband and their two special needs kids, both younger than age four, were confronted by Kelly with the sharp utensil. A fellow employee grabbed the knife from Kelly's grip.
Kelly was arrested on a charge of menacing and released on an appearance ticket. She is due to appear in court later this month.
The franchise owner, Camile Gnolfo, said in a statement, "This was a situation that would be difficult for anyone to imagine and we wish the outcome had been different…Multiple employees reacted to what they viewed as an immediate threat to their personal safety."
They are cooperating with police.