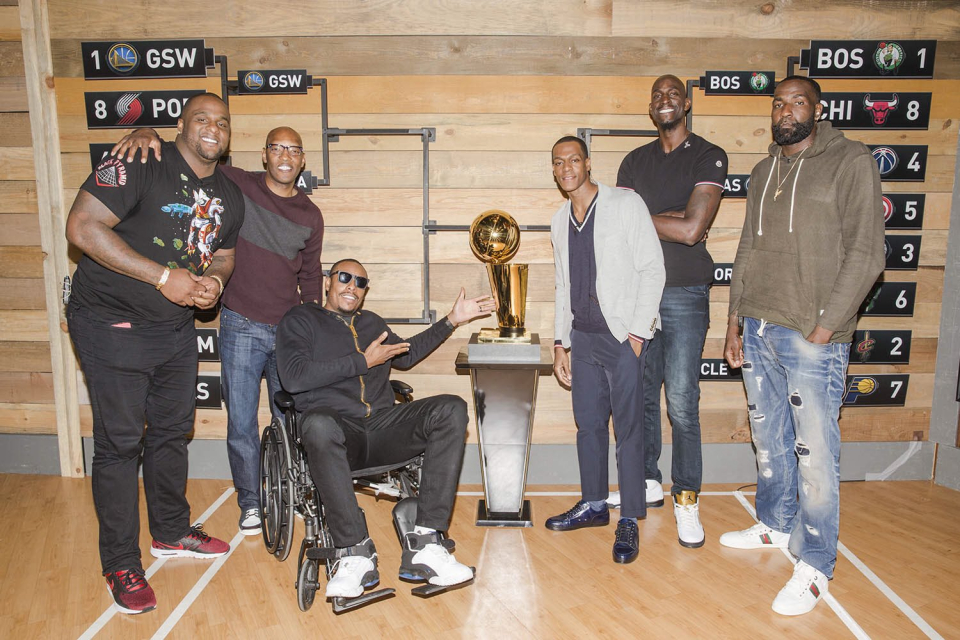 It's been four years and 10 months since NBA guard Ray Allen decided to leave the Boston Celtics to sign with the rival Miami Heat. His former Celtics' teammates still feel the same pain they did when Allen made his decision in July 2012.
"People don't understand that this is real life for us. The situation with Ray is very sensitive," Former Celtics forward Kevin Garnett said on his talk show "KG Area 21". "I think when we considered this reunion tour, we considered the guys who were loyal and part of this group. Just being honest, my two cents, when Ray decided to go to the Heat I feel like he moved on."
The average age of the five Celtics players speaking on the Allen situation was 35 years old. All players on set except point guard Rajon Rondo are no longer active NBA players and each former teammate shared their disdain about Allen's departure. Center Kendrick Perkins compared the situation to a similar one he saw unfold with his former Oklahoma City Thunder teammates Kevin Durant and Russell Westbrook. Perkins explained that Westbrook started giving Durant the cold shoulder after Durant told Westbrook he was leaving the team via text message.
"At least he got a text," forward Paul Pierce said in response to Perkins.
It's time for the 2008 NBA Champion Celtics to let the beef with Allen go. It was five years from the time Shaquille O'Neal got traded to the Miami Heat until the All-Star Game where he and Kobe Bryant shared the MVP award together smiling on speaking terms again. According to Perkins, it took Durant and Westbrook less than one calendar year to start talking to one another again. Allen responded to the team's comments in a now-deleted Facebook post.
Last night the stars of the '08 Celtics title team went on TNT but specifically left out Ray Allen. This morning, he responded (on Facebook) pic.twitter.com/zTi6G3wH5g

— Rachel Nichols (@Rachel__Nichols) May 9, 2017
Perkins also said he believes the end of the feud isn't up to any of his other former teammates.
"At this point in time, I don't think it's up to any of us on here to break the ice," he said. "I actually think it's up to Ray to break the ice."
No matter what way or how the feud ends, it's past due for the two sides to make amends because, honestly, all parties involved are too old to be acting this childish.