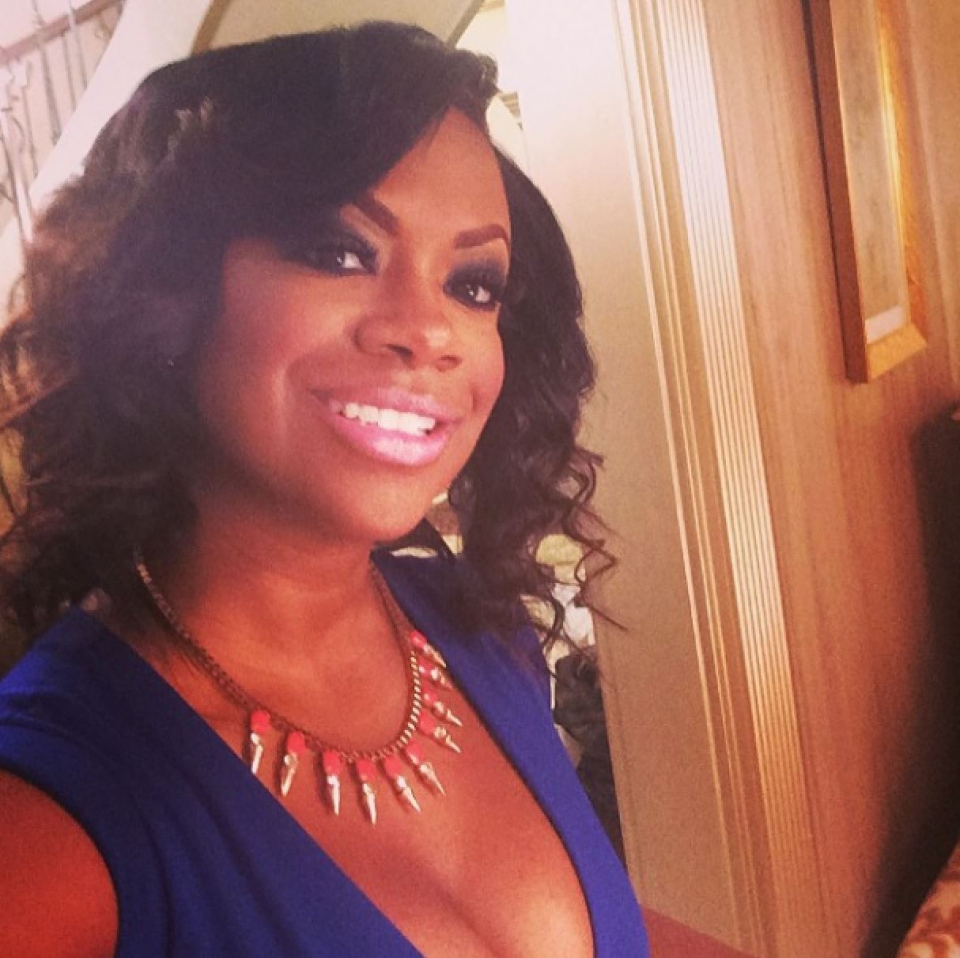 Kandi Burruss is still recovering emotionally from the fallout from episode four of the "Real Housewives of Atlanta" reunion show. It featured Phaedra Parks getting exposed as the one who spread the lie that Burruss and her husband, Todd Tucker, conspired to drug and rape Porsha Williams.
Burruss sat down with V-103's "Ryan Cameron Morning Show with Wanda Smith" and shared how she now feels about both Parks (who started the scandalous lies) and Williams (who believed and then helped spread the lies). Here's what Burruss had to say:
How Burruss felt reliving the drama as she watched the reunion episode:
"My eyes were tearing up while watching it, I just couldn't believe that she would go that far. I knew we weren't cool anymore but for her to make something up and say it to the girls and say it on national TV like that … like come on, I know we throw shade at each other, but this is a whole new low. You can't just do that. OK, you wanna tear down my businesses, you're trying to come at me in a way where people won't respect me anymore. Clearly, they [were)]just trying to say whatever to take me down."
Burruss said she was very worried about incurring the consumers' wrath because of the libelous mistruths:
I was definitely worried because one of my businesses is Bedroom Kandi. People already wanna make sex look like it's something negative anyway so if you participate in anything like drugging, people won't' want to have anything to do with you. … You had to make up something because you couldn't find anything to really hurt me.
Burruss told the station what she was thinking about Parks telling Williams that she planned to drug the woman before their sit-down meeting:
"Just to be clear for everybody, the day that Porsha and I had the sit-down and were cussing each other out on the patio, we knew we were gonna have that sit-down. So she knew it was gonna be a bad conversation — so basically, y'all [Porsha and Phaedra] got together the day before you was [sic] gonna have to face me and she told you that I tried to drug you so that you could say this on national TV.
"She told you that so you would try to come at me with this fake info on camera. Me and Porsha haven't even been hanging together in the past year, so how you believe that? And me and Phaedra haven't even talked, we've been on bad terms for the past few years."
Will Burruss sue Parks for defamation and character assassination?
"Yeah, I have thought about it. I have to talk to my attorneys and see how they feel I should handle the situation. They told me I should sue Porsha at first [but] when it came out at the reunion that Porsha got the information from Phaedra, I said let's hold up until they see the whole thing and I'll get their opinion on how I should handle it. Another thing, lawsuits are stressful. I'm already dealing with this lawsuit with Johnny [a former employee of Burruss' whom Parks helped to secure legal counseling]."