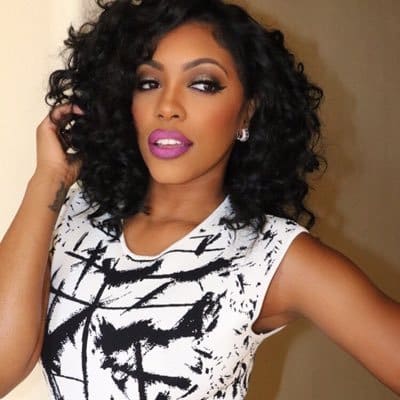 Ever since the airing of the "Real Housewives of Atlanta" reunion shows, fans of the Bravo TV juggernaut reality show have speculated about the status of an imploding friendship between Porsha Williams and Phaedra Parks.
Williams, who went volcanic on Parks for perpetuating the sex dungeon drugging rumor, has finally spoken out about their friendship status. In hindsight, Williams must feel pretty stupid for blindly following after everything Parks said and for allowing herself to be so easily manipulated.
To recap: Parks unleashed a funnel cloud of drama onto the season nine set of "RHOA" when she willfully and deliberately told Williams a lie that Kandi Burruss and her husband, Todd Tucker, wanted to drug Williams and then take her back to their "sex dungeon" in order to have their way sexually with Williams. That lie cost Parks her lucrative job on the reality show along with her friendship with Williams.
Now that the truth has been revealed about Parks, it really might be impossible to reconcile the friendship between Burruss and Williams because she feels so betrayed.
"This whole situation has been so hard for me, it's like difficult for me to even watch it," Williams said on "Dish Nation."
"It's difficult because I love Phaedra. She was like my best friend," Williams said. "Someone I talked to on the phone every single day. And for me to feel like she had betrayed me like that. And the fact that I was sitting right there and watched her continue to lie on me about it.
"That's the part I can't get past and I don't know if I ever will."
She also added that while Parks has reached out to her via the phone, she's yet to answer the phone because she doesn't want to be manipulated.
"She has called," said Williams. "I can't talk to her on the phone right now. Of course, I have a soft spot for Phaedra, it's where you don't want to be manipulated anymore. I just don't want to hear it."
Meanwhile, Parks has something to say on the matter.
The Southern belle's been virtually silent on the "RHOA" reunion drama but she did post about "not letting yesterday take up too much of today."