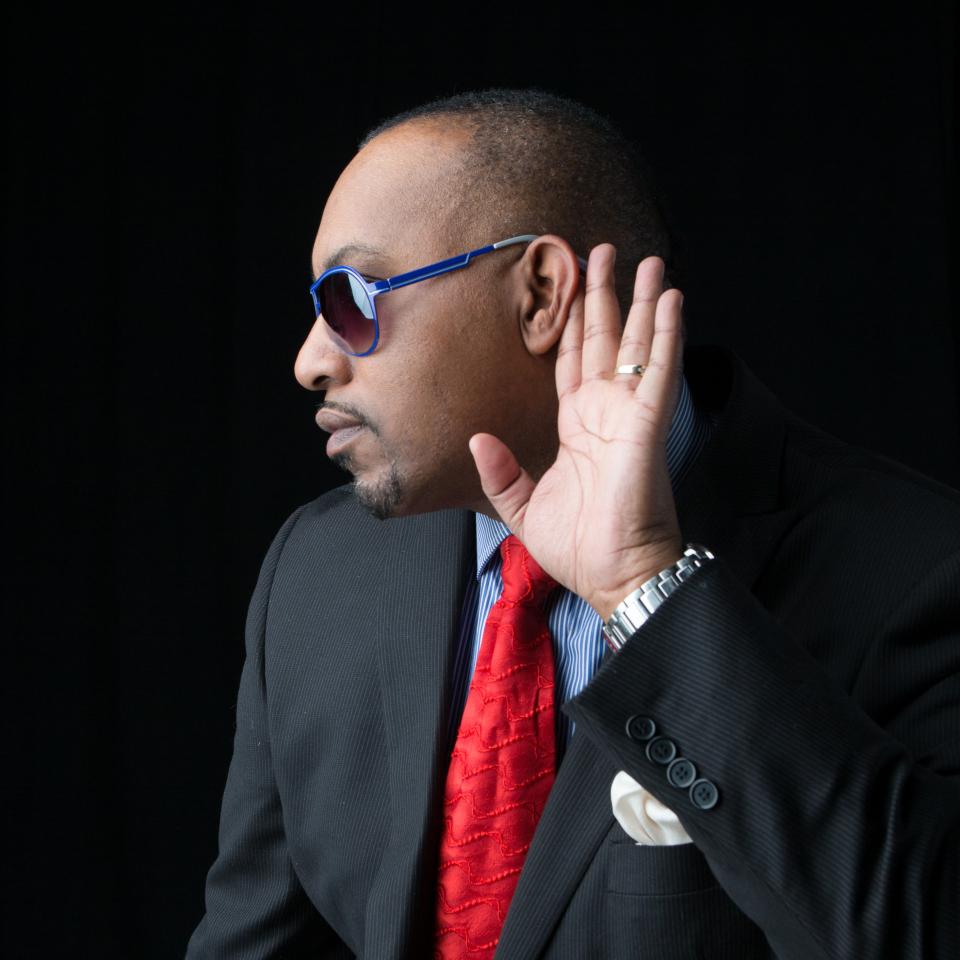 Calling all photographers, with varying levels of experience in the metro Detroit area! If you're a photographer, and you can benefit from the teachings of several renowned, professional photographers, and you're going to be in the Detroit area from May 18 – 21, then you need to be at the XPOSURE 101 Detroit Photography Conference in Detroit. XPOSURE 101 is a free, one of a kind, high-level photography conference geared toward diversity and very "new" photographers. The annual conference focuses on five core values: education, business, diversity motivation and community, and has been known for bringing some of the best diverse photographic talent on the globe to instruct for free.
Shawn Lee, native Detroiter and founder and owner of Shawn Lee Studies in metro Detroit, is hosting the conference along with the conference's co-founder Keith B. Dixon of San Francisco. The conference will take place between two locations: Schoolcraft College and the Novi Sheraton. Lee is a photography instructor at School Craft College in Livonia, Michigan, and is the diversity lead for the Professional Photographers of America, which is the largest photography membership and trade organization in the world with 30K+ members in over 50 countries. The award-winning photographer will also be featured on the speaker team for Miller's Professional Imaging, the largest professional print lab organization in the United States. The conference is in its second year and hosts over 400 photographers locally and from around the country for three days of high-level instruction.
Rolling out talked exclusively with the highly energetic and "edgy" Lee to get his take on this year's conference.
The conference is in its second year and sounds like it offers an amazing lineup of speakers, workshops and a wealth of knowledge to be learned. Why did you decide to make the conference a free event?
It is literally our investment in the community. Since we are professional photographers and have established our careers and have learned some great lessons along the way, we figured the best way to help a "Detroit Comeback" and a comeback of its people is to invest in it and its people. It really is that simple. It doesn't take much to help people, just make a decision to do it…then actually do it.
How important is it for a photographer to attend this event?
If you are serious about photography there is no reason you should not be at this event. Some of the best of the best photographers in the world are teaching at this event for free. This has never been done before. When people of this caliber offer their skill sets for free, you take advantage of every opportunity.
Who Are Some of The Speakers and what are they best known for?
Featuring Shawn Lee: Professional Photographers of America Diversity Lead, Amherst Media Author, Co-Founder Xposure 101 Detroit Conference; Keith B Dixon: Arkon, Spider Holster, DNP ambassador, Co-Founder Xposure 101 Detroit Conference; Robert Behm: Professional Photographers of America 2017 Worldwide President; Terry White: Adobe Systems Worldwide Design and Photography Evangelist; Matthew Jordan Smith: Celebrity and Fashion Worldwide Photographer (Tyra Banks, Oprah Winfrey, Samuel Jackson, Queen Latifah, etc.); Terrell Lloyd: Head Photographer for the NFL San Francisco  49ers; Elle Danielle: Pro Wedding Photographer and Attorney; and Ralph Romaguera: Past PPA President and 48 year PRO veteran.
Explain your personal brand and why you have decided to give back to the community.
I am an accomplished professional photographer who absolutely loves people and the city of Detroit. Along with being an artist, photography instructor and entrepreneur, I've been passionate in the service of the community for over 20 years. I serve as a board member and director of photography for TEDxDetroit and am the head mentor for the Crescent Academy School District in Southfield, Michigan. I'm also the founder and director of "I SEE DETROIT," my fine art photography turned community initiative, which features an annual photographic tour that brings photographers from across the nation to photograph the jewels of the city of Detroit.
You'll often hear me say, "run that!" or "bring the pain!" and most recently — "rock that!" — which are my energetic terms for making life happen. I approach photography, my love for people and my numerous community service initiatives very much the same way — with a great deal of enthusiasm.
What can we expect from you next?
Xposure 101,  2018 is coming bigger and better than ever. I am a signed author with the biggest photography book publisher in the world, Amherst Media; so, my book on photography posing will be launching early 2018. [I'm] continuing to lead the diversity arm of the Professional Photographers of America, the largest membership and trade organization in the world for photographers with 30K+ members in 54 countries. I'm the director of photography for TEDxDetroit and innovating how we process imagery for the conference. [I have] continued pride in mentoring Detroit youth to become the leaders of tomorrow they are designed to be. [Also], I have a new studio launch open house in June 2017.
More information on the conference can be found at www.XPOSURE101.COM.
Shawn Lee can be found on Twitter @ShawnLeeStudios.