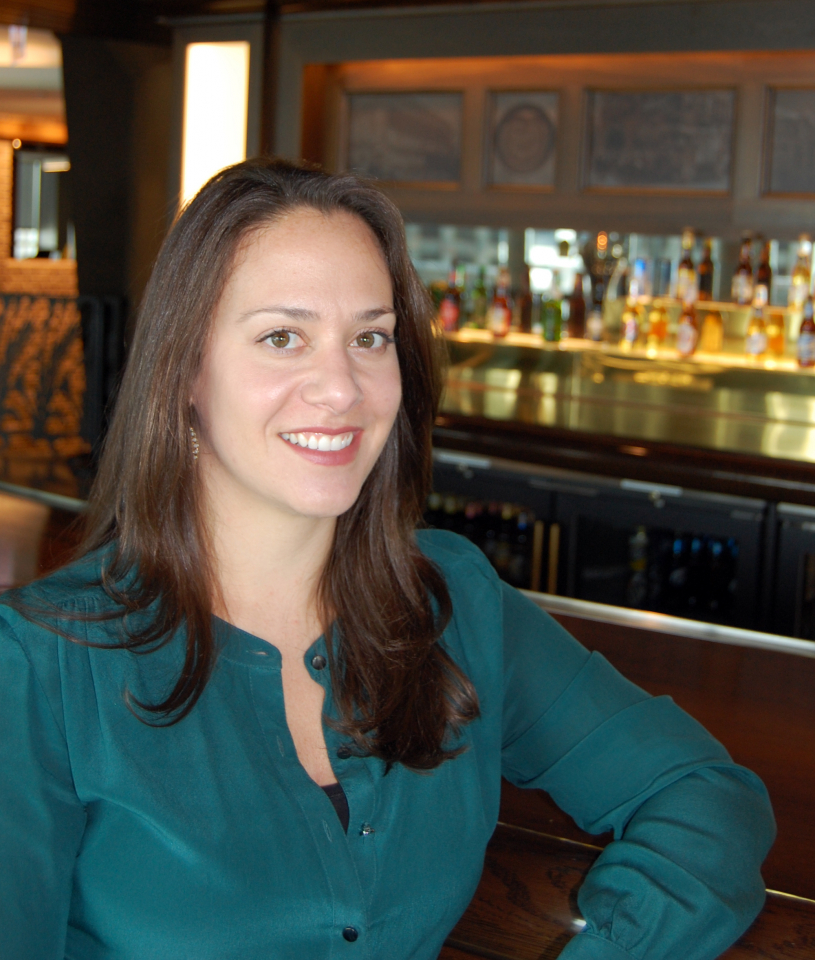 For the past two years, Karina Diehl has served as the director of community affairs for MillerCoors, who, according to her LinkedIn page "uses an integrated marketing approach and partner with brand teams to develop programs-with-purpose, garnering beneficial partnerships and consumer connections. I position MillerCoors as a modern company, brewing iconic beers brands, and a great place to work."
One of those "programs-with-purpose" Diehl references is the Miller Lite Tap the Future, which is celebrating its fifth year and is currently searching for innovators with an unwavering commitment to making their dream a reality. As the creator of the light beer category, Miller Lite, annually sponsors the competition to empower entrepreneurs to hold true to their innovative business ideas.
Here, she offers pitch recommendations for entrepreneurs and recalls a memorable pitch from a female founder.
With your background in community affairs and marketing, what would you say is a basic formula for entrepreneurs to succinctly communicate what they do?
As with all endeavors, it's important to know your mission and what you stand for. Once you know that, having a 60-90 second "elevator speech" is essential. Every entrepreneur should be able to explain their business, how it benefits consumers and where they see the company headed in about a minute. It's also important to know your audience. Communicating how your business directly benefits the person you're speaking to can help make a unique connection. Once you've engaged your audience, sky's the limit.
Is there a special push or provision for female entrepreneurs to enter the competition?
We know that women make up a large part of small business owners in the U.S. and we partner with several non-profit organizations to help promote Miller Lite Tap the Future. While we do not have a special promotion or campaign targeted primarily toward women, several of our partners do and we partner with them to ensure we're reaching this key group.
What are some of the best women success stories or pitches that you recall from Tap the Future?
Kesia King, owner and founder of Chop Chop Mobile Salon and Barbershop and won our Mid-West regional competition in 2016, is a great story. She's a professional by day with a fantastic idea. Her drive, passion and determination will certainly take her far, I'm so proud that Miller Lite recognized her talent and rewarded her for such an original idea.
What are some of the best tools/ resources you would recommend entrepreneurs use to nail a pitch?
Practice, practice, practice. Every word matters, so get comfortable knowing that you won't nail your pitch the very first time you do it in front of the mirror or your friends. As you practice and write out your thoughts, you'll find better language to communicate your idea. Trust the process and give yourself plenty of time to develop an outline, write your pitch and practice before the big day.
Why has Miller Lite continued to produce this competition now going on five years?
Miller Lite is the original Light beer – it's the brand that invented the category. Miller Lite stands for holding true to who you are and it's only natural that it would be the brand to reward original ideas and thinking within the business community. Entrepreneurs make up an important segment of our consumer base, Miller Lite wants to be the brand that recognizes their talent and rewards their original thinking.