As I sat down to write this open letter to all those like me who no longer have their mothers here on Earth, I literally began to cry.  The simple notion that there are thousands even millions of people just like me saddened me but it also made me feel a bit of comfort knowing that I'm not alone. We are a special group that only grows over time. And while we all manage our grief differently and are perhaps at different stages of grief, we all share the common denominator that we have lost our mothers and it hurts. We are a part of the "Missing Mom Club."
I lost my mom in July of 2012. She was only 70, young, relatively speaking. My first Mother's Day without her was hard and I remember saying to myself, "it has to get better than this," but to be honest, it's been 5 years and as far as I can tell it still hurts just the same. Someone once told me that "it never goes away, it never gets easier, it only gets softer. Find comfort knowing that she will always be with you, in your mind, in your heart and in your very soul."
I was fortunate to have one of the best moms that has ever mom'd. She made it look so easy. We shared many remarkable memories throughout the years. She was always there for whatever I was into at the time. My biggest cheerleader and my number one fan. I suppose if I have to rank the things that I miss most, it would be that I miss the things that she is missing. The things that she'll never get to witness that I know by all accounts she would love, like watching her grandchildren play sports and being the loudest in the building. I've taken over that for her, but Lord knows she would have enjoyed it. I could go on but the point that I want to make is that while others may be celebrating their mothers and while you may even be a mom yourself, it's OK to be sad on Mothers Day. It's all a part of the healing process and to deny yourself a good cry or the opportunity to celebrate your heavenly mom's legacy would be a travesty.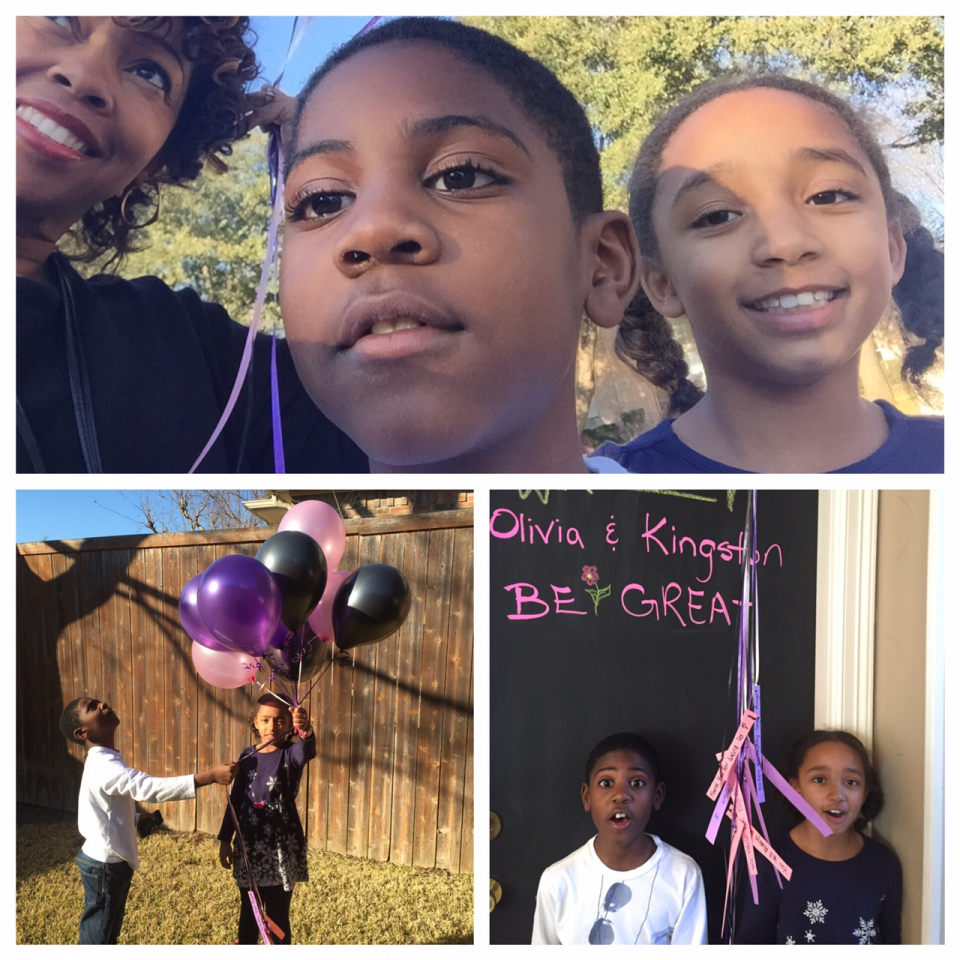 I don't have all the answers because the struggle is real, but here are a few things that work for me:
1) Don't drown yourself in sorrow but remember all the great things that you loved about your mom, especially the funny things.
2) Buy a Mother's Day card for your mom and read it out loud.
3) If you have a close aunt or extended family that is like a mom, celebrate them.
4) If you have children include them in remembering your Mom. Share stories and memories.
5) If your mom had a favorite flower or fragrance, fill the room with it.
6) Write a love letter to your Mom or journal
7) Create an annual tradition that you do with your family to remember her. My kids write notes and attach them to balloons and we release them on my mom's birthday.
8) Spend the day doing the things your mom enjoyed most, whether it's eating her favorite food, or going to her favorite spa or watching her favorite movie.
9) Wear something of your mom's or that your mom gave you. I'm wearing my mom's ring.
10) Surround yourself with family and friends that knew and loved your mom, I'm sure they're missing her as much as you are.
11) Last but certainly not least. I encourage you to seek grief counseling through your church or other facilities. In some communities, counseling and therapy are looked down upon however we as a community, must put aside those myths and get the necessary mental help that we need to cope and avoid depression.
Bonus: Thank God every day for blessing you with the mother that he chose for you!
Sending love and hugs to my husband and sister-in-love. This will be their first Mother's Day without their beloved mother.
#MissingMomClub