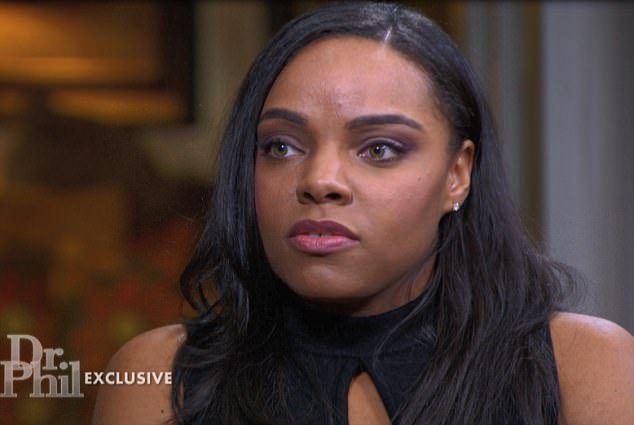 On Monday, May 15, 2017, Shayanna Jenkins Hernandez, the fiancée of disgraced and deceased New England Patriots star tight end Aaron Hernandez is appearing on "Dr. Phil."
She opens up about his suicide and the note he left behind. "I did see that it was addressed to Shay instead of you know babe or bae, the way he would refer me as — that was a little odd to me. But as far as the content, he seemed to be his loving self," she said.
When Dr. Phil asked her if the handwriting on the note belonged to Hernandez, Shayanna replied, "[It] was similar, but I feel like, again, you have nothing but time in there so I feel like it's easily duplicated or could be."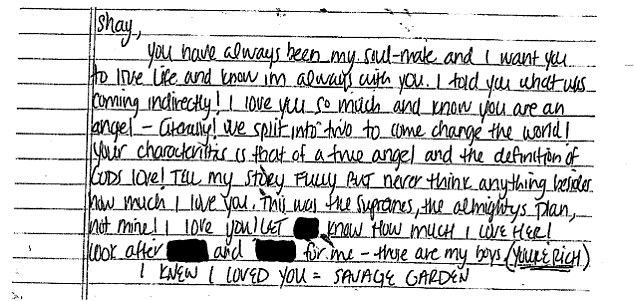 Shayanna also indicated she was completely shocked, thought it was a "hoax," when she received the news of his death. She'd just spoken to him the night before he hung himself. "He was very positive, so excited to come home. I spoke to him the night before and he was so, 'Daddy's going to be home,' and 'I can't wait to sleep in the bed with you guys, and I can't wait to just hold you and love you.' There was no indication at all of such events," she said.
"I remember him saying, 'Babe, I've got to go, they're shutting the doors' and I honestly don't think we said I love you to each other and that was it," she said of their last conversation.
"I just know that the feedback I was getting from our last talk had nothing to do with any suicidal thoughts.
"I felt like we were looking so bright. We were going up a ladder to a positive direction."
In his suicide letter to Shayanna, Aaron promised that she would be "rich" when he died.
The episode will air in two parts, on Monday and Tuesday.