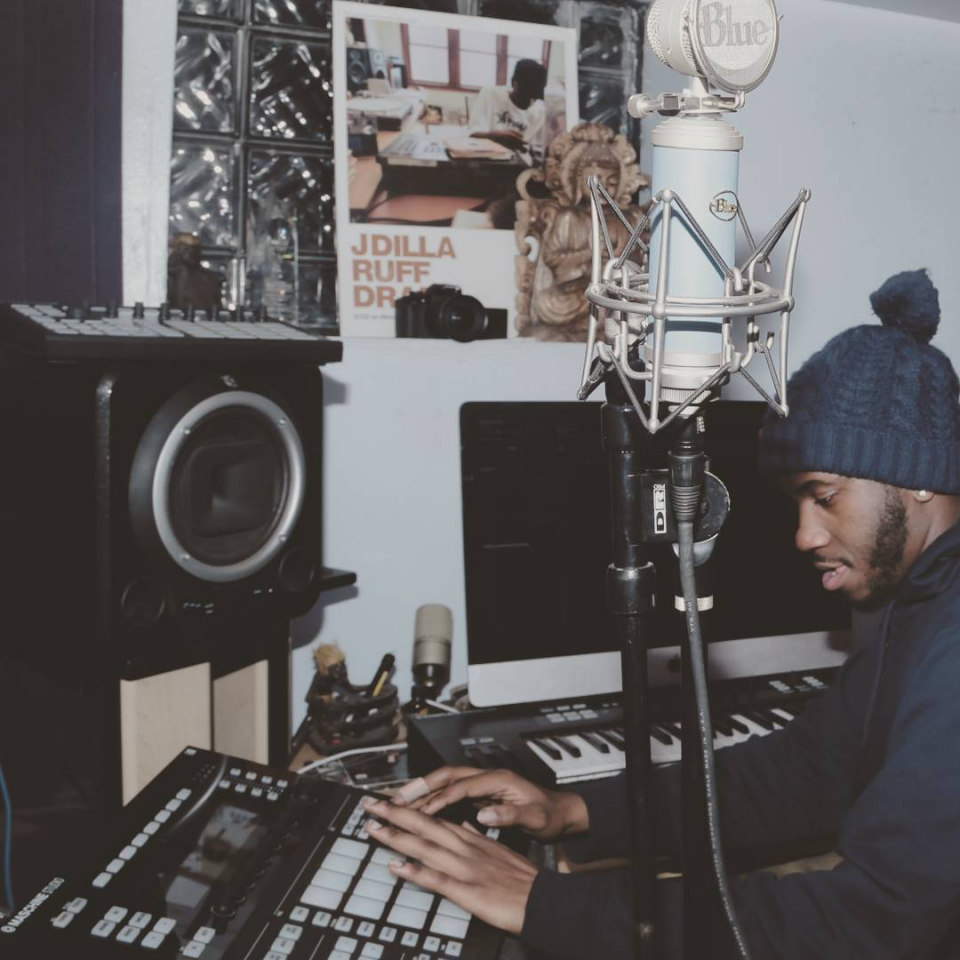 Blaaqgold is an architect in the manipulation of sounds and samples. Originally from Detroit, Blaaqgold grew up surrounded by the soulful sounds of The Temptations, The Stylistics, J Dilla, and more. Check out some of the excerpts from our interview.
On his rise as an in-demand producer:
Starting out as a producer, I experienced a lot of growth once I upgraded my equipment and linked with the right people. On Facebook, people would upload their beats and that's how the producer community started to take shape. Guys like Ashton Woods, HeizenBURR and Chris Wellz would upload their music and I just followed suit. From there, I had an uncle of mine who invested in me early on, and he ended up purchasing me my first pair of KRK speakers, an interface, a microphone, and a Maschine. I started to become intricate with the things that I did while still being inspired by those guys that were uploading their music to Facebook.
On meeting Detroit legend and J Dilla's mentor, Amp Fiddler:
I was honestly nervous to meet Amp. I didn't know who he was but I was always a huge J Dilla and Slum Village fan. I never looked at his history within music until I attended the Dillatroit show at The Filmore in 2012. Once I met him at that event, he was such a cool person. I had brought a CD with me and he ended up flipping one of the joints that I had on that same CD which was also dope of him to do. I really consider Amp to be a genuine friend of mine.
On sampling, and flipping mainstream records:
I started to appreciate more trap music once I moved to downtown Detroit. I started infusing my samples with the modern-day records of today, which made those records even better. I feel like I can do any remix that I want to. One record I remixed is one with a rapper from Detroit named "Milfie." I made the beat in 15 minutes using a Roy Ayers sample.
Check out Blaaqgold on Soundcloud: