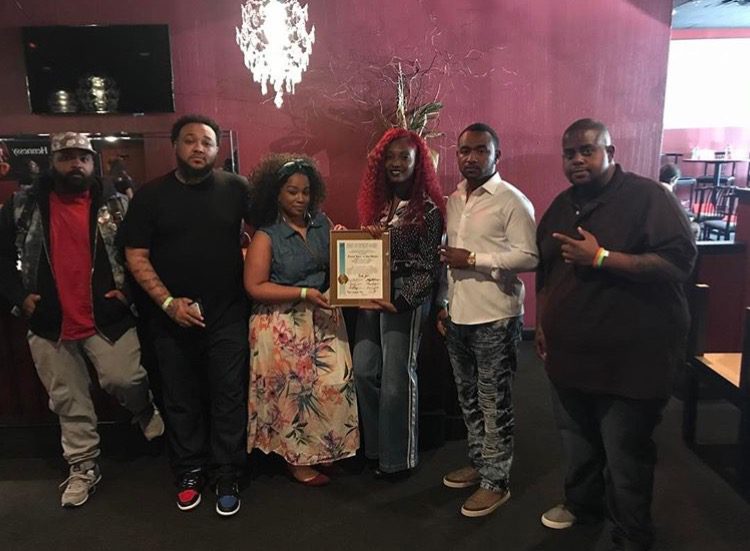 Credit: Instagram @chaneldomoniquecdm
Detroit's music scene has been very impressive over the last few years, keeping its reputation as the birthplace of Motown intact. Manager and womanpreneur Chanel Domonique has brought her A-game while managing Detroit's most loved independent artists such as Icewear Vezzo. Now she wants to bridge the gaps within the industry by teaching others the tools they need to become successful in the modern day Motown, building without working against one another.
Chanel Domonique Management (CDM) debuted their first annual The Power Keys to the Music: An Industry Speak and Learn on Saturday, May 6, 2017, amongst Detroit's music talents. With the help of a panel of some of Detroit's music professionals the informative discussion segments,  attendees left feeling as though they had the keys to music success. The speakers included Lamonte Hayes, owner of BWP Marketing; DJ BJ3525 coming directly off tour with Tee Grizzley, on-air host of Hot 107.5; J-Dee, manager of Empire distribution; Will Willingham with Detroit vs Everybody and more.
Discussions were divided into three segments. During these segments, Domonique and other panelists stressed the importance of understanding what it takes to be a successful artist, manager, producer, or songwriter in the cutthroat music industry. Attendees asked a lot of questions as each panelist gave their honest opinions. Topics included producers and song placement, songwriting and values, publishing and how to get paid, studio etiquette, what a manager does, marketing, digital distribution/streaming music, radio/TV, when to approach publications, and building relationships with DJs. The audience was also given tips on how artists can make money from their music via VEVO, Youtube, streaming, Spotify, itunes, licensing, marketing and touring.
See pictures in the gallery below. Photo Gallery Credit: Chanel Domonique