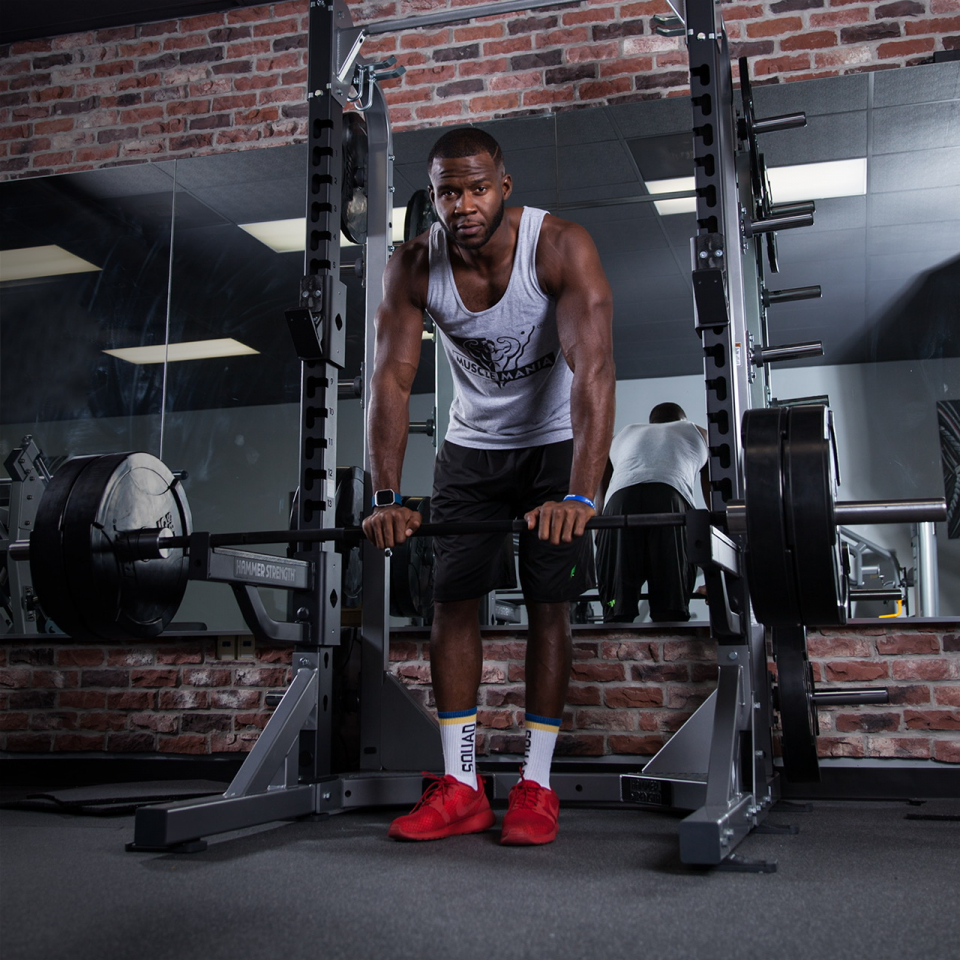 Doing the training it takes to be fit is typically the last thing most Americans desire to do. Just ask TXFit trainer Atarhe. "Fitness training was never something I wanted to do," he said. Summer 2012, Atarhe tipped the scales at 320 pounds. After a warning from his doctor of early signs of high blood pressure, he decided living healthy was more important. Atarhe stated, "Around this same time was when I personally got into fitness. I ended up losing 50 pounds in three months and a total of 100 pounds in two years." After seeing the results, it became a no-brainer for Atarhe to become a fitness trainer. 
As an advocate for healthy living, Atarhe has ignited the fitness craze for Houston, Texas with weekly get fit boot camps. To kick off the summer, Atarhe is gearing up for his annual Texas Fit Nation Summer Feast, an early morning training along with tips on eating summer favorite foods like barbecue.
Read what he had to say.
What is the Texas Fit Bootcamp?
The TXFIT Bootcamp is a one-hour signature, full body outdoor workout, which consists of hills, cardio, lower and upper body workouts. All workouts are body weight with a mixture of H.I.I.T. and strengthening exercises. 
What are H.I.I.T. strengthening exercises?
H.I.I.T. exercises are typically performed in short intervals at high intensity. Workouts include mountain climbers, jump squats, burpees, hill sprints.
I understand you are planning Texas Fit Nation Summer Feast. Talk about it.
TXFIT Summer Feast is a one-time special event where we start off with a 30-minute instructional workout, followed by healthy refreshments. We teamed up with SoulFit Grill and BeefitFoods, who will be in charge of food for the event. The idea is to show people how they can BBQ with fresh, healthy, and clean ingredients without compromising on taste and flavor. SoulFit grill makes low sodium, chemical-free creole seasoning and BeeFitFoods is a meal prep company who makes and sells healthy meals.  
 Is it too late to register?  How can people register?
No, it's not too late. People can register at www.txfitsummerfeast.eventbrite.com
How would you describe your philosophy about being fit and healthy?
Being fit and healthy should be looked at as a survival method. It's more about living longer and healthier than about how you look. Your physique is a reward that comes from being healthy. The first benefit is your health. Looking at it that way makes it more important and less superficial. 
What role does the mind play when it comes to getting into shape/weight loss?
It all starts in the mind. You become what you think. Without a solid mindset, you will find yourself quitting earlier than necessary and making excuses. Even when I was overweight, I never quite looked at myself as "overweight"; I chose to compare myself to the people I wanted to look like rather than people who looked like me. After the mind decides, the body follows. 
What are three barriers which hinder people from starting the workout process?
1. Patience, in my opinion, is the most important factor with fitness. Too often people quit too early because they aren't seeing results as quickly as they would like.
2. Time: our schedules could be a huge barrier from working out. If you have a schedule that starts from morning till evening, typically you would have to create a time to workout either before you start your day or right when it's over. However, it takes an extra level of discipline to add that to your already busy day. 
3. Lack of motivation: motivation is very important. It is needed to push you through your workouts and to keep you going when you don't feel like it. Motivation comes in many forms: an Instagram post, a friend you see everyday, or a health condition. However, nothing motivates you like seeing results. So you have to start without seeing some results at first, once those start coming, you feel more inclined to keep up those gains you've achieved. 
What five steps should people do to get started?
1. Decide that you want/need to get fit 
2. Create a nutrition plan that works for you 
3. Create a 3-5 day workout/cardio plan 
4. Create a schedule of workout days and cardio days 
5. Go for it.
How important is nutrition before and after training?
One hour before a workout, you should have something light like a slice of bread and peanut butter or a fruit. After weights, you should consume about 20-30 grams of protein, preferably in powder form. 
What food groups should people eat during training?
Whole grain carbs, lean protein, good fats. 
What are your five favorite go-to snacks, fruits, or vegetables? 
Snacks: yogurt, almonds, sunflower seeds, banana, salad 
Fruits: strawberries, pineapples, tangerines, papaya, watermelon 
Vegetables: spinach, okra, broccoli, mixed greens, carrots