Antonio Cromartie, one of the most prolific baby producers the NFL has ever seen, is having another child. Yes, another one.
Former Jets cornerback Antonio Cromartie is expecting his 14th child and sixth with wife Terricka, who announced her pregnancy on Instagram Sunday on Mother's Day.
"In the up an coming CROMARTIE DRAFT of 2017, with the 6th OverAll Pick. Will the Cromartie's Draft a Boy or a Girl," she wrote in a caption underneath a photo of her pregnant belly. "J6 coming soon."
Terricka, who revealed in the post that she's 25 weeks along, gave birth to twins last May in a shocking turn of events, considering Antonio underwent a vasectomy in 2013.
Terricka Cromartie, fully aware that people have taken shots at her husband over the years for the number of kids he's brought into the world, indicated forcefully on Instagram that she is not in the mood for critics to count her kids — nor her pockets:
When I'm on my 6th and look like this (6months preggers) and you haven't even had your 1st and look like umm.. but wanna comment on me ??? Who gonna Check Me Boo!! #marriedwithchildren#9yearsandcounting #notyobabymama#keepcountingmycoins#giftedandtalented #myuterus#mychoice #findyousomebusiness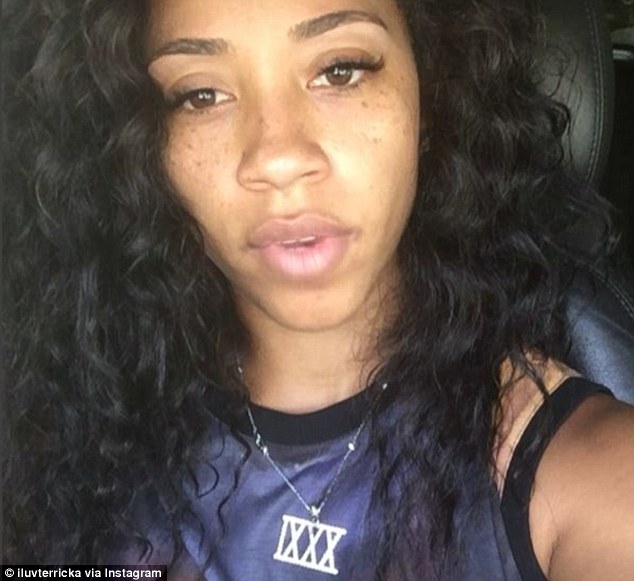 This latest pregnancy is perhaps even more surprising, considering Mrs. Cromartie told US Weekly she was going to get her tubes tied after having the twins. Terricka did not reveal the gender of her newest baby in the Instagram post.
Antonio had eight kids with seven women in multiple states before marrying Terricka in 2010. In the past, he's joked on social media about having to pay child support for his ever-growing clan.
The number of kids is also a source of contention between the wife and Cromartie's mother, whom she blames for his penchant for producing babies.
Last year, Antonio took steps to evict his mother from the home he bought her in 2007 because she refused to make the monthly mortgage payments, per the agreement the future Hall of Fame cornerback claims they made, according to TMZ. Antonio says his mother had the money to pay the mortgage but simply refused.
Terricka says there's a bigger issue – claiming Antonio's mom simply doesn't like her – and she's taking it out on Antonio's family.
"You can dislike me his wife as much as you want but look at what you are doing to your child," Terricka wrote in a statement posted to social media.
"This is why my husband prolly fathered so many kids because the lack of love from you."
Antonio Cromartie played 11 seasons in the NFL, including five with the Jets over two stints, before retiring after the 2016 season.