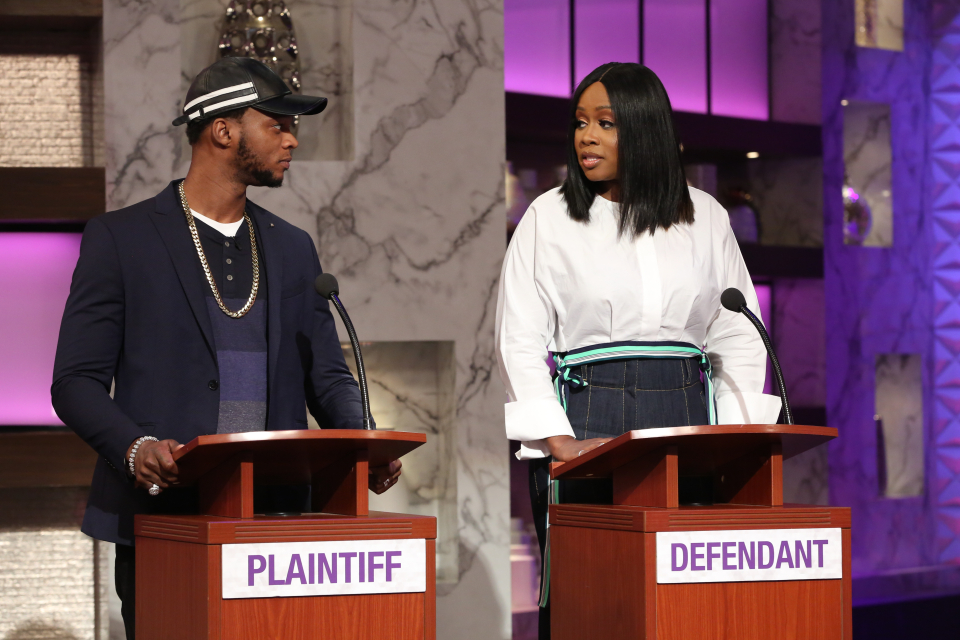 On Tuesday, May 16, "The Real" welcomes guest co-host Remy Ma and her husband Papoose when they settle a heated debate over freezing temperatures that has them all fired up in "Loni's Love Court":
Papoose: And it can be a snow, a blizzard storm outside and my wife will still turn on the AC.
Loni Love: If you have a cold, does she keep the temperature low?
Papoose: Yes, ma'am. I have to seek medical attention.
Papoose: Your honor, she's also cold herself. I have brought evidence, so you guys can see. We get to that later. But she's cold too, but she likes to get under the covers.
Loni: All right Remy, now you stand accused of keeping the thermostat at freezing temperatures. What do you have to say for yourself?
Remy Ma: He's lyin'. He is absolutely lying.
Loni: Why you say that?
Remy: First of all, my husband, my dear husband, he's very prone to getting sick, so what I be trying to do is keep the germs at a minimum.
The Real hosts: Oh.
Remy: So when the temperatures are stifling at us saying the thermostat set at ninety degrees, which I also brought evidence of.
Papoose: Okay, that's fine.
Remy: It tends to create an atmosphere that creates germs and my husband can get sick. And I'm just really trying to protect him.
Tamera Mowry-Housley: Oh my god, that is sweet.
Loni Love: You not only a rapper, you a scientist. That is wonderful.
See the video after the break.