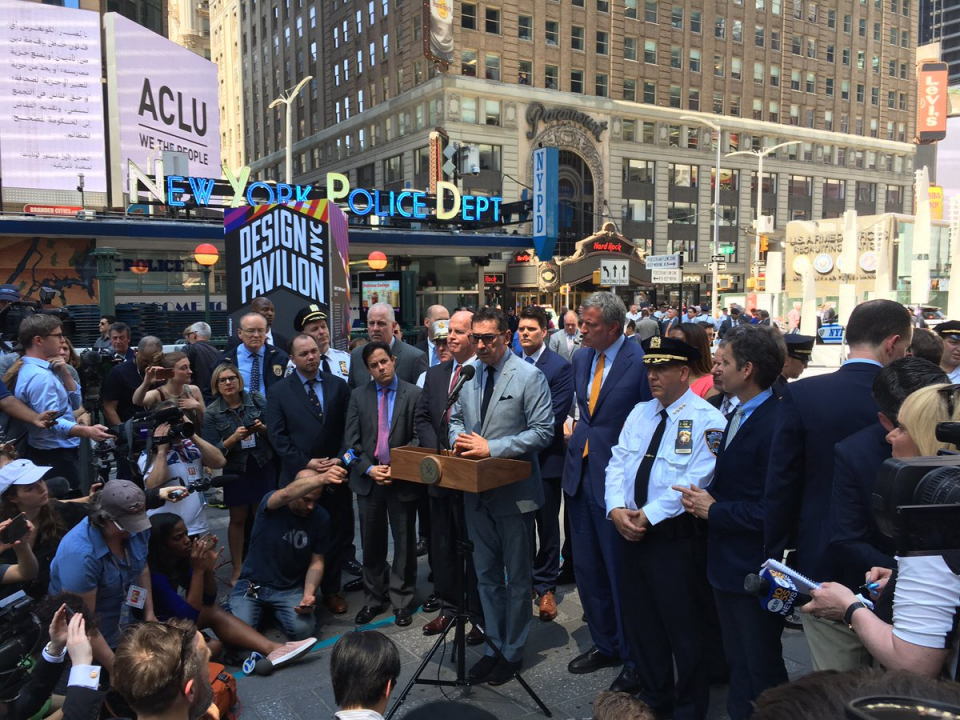 NEW YORK — A military veteran from the Bronx drove to the neighboring borough of Manhattan where he plowed into a crowd in Times Square during rush hour, injuring 22, four critically and killing one female teen, CNN reports.
The 2009 Honda Accord sedan went up on a sidewalk on 7th Ave between 42nd and 43rd street — hitting multiple pedestrians. Up to 20 people might be injured and rammed into a crowd of people.
First responders are treating victims on the scene. The fatality is a teenager, an 18-year-old. Her name was not released, according to law enforcement.
Law enforcement sources confirm the suspect is Richard Rojas, a 26-year-old from the Bronx. He is an American-born citizen and a veteran of the U.S. military. He was arrested quickly after his Honda, which is now totaled, rammed the civilians.
Officials at the press conference said they do not believe it was an act of terrorism, but that they contacted the New York Police Department anti-terrorism division nevertheless.
Five of the injured were in serious condition, which is below critical and non-life-threatening, and are expected to make a complete recovery.
Stay tuned for further updates.