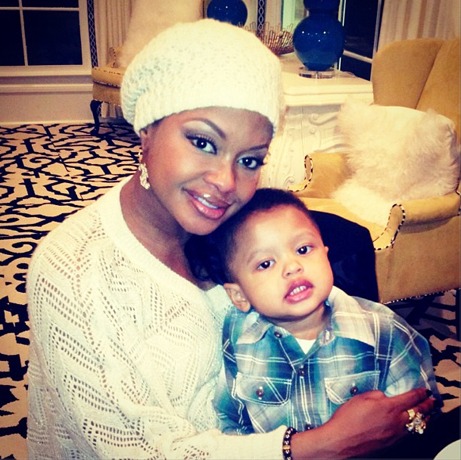 Former "Real Housewives of Atlanta" star Phaedra Parks is putting on a brave face as she begins her post-RHOA life, but according to reports, her alleged actions during Season 9 of the show continue to haunt her far away from the cameras as she deals with various threats to her safety.
It is no secret that the Bravo bosses and RHOA fans were outraged that the self-proclaimed "southern belle" proved to be a manipulative liar during the final episode of the reunion shows. Parks fabricated the story that Kandi Burruss and Todd Tucker were wanna-be rapists, that they wanted to drug Porsha Williams and then drag her limp body back to Burruss' sex dungeon to have their way with Williams.
When her web of lies was unraveled during the reunion show, all hell broke loose. Andy Cohen was shocked and horrified and Parks was subsequently fired almost immediately.
As a result of accusing Burruss and Tucker of conspiring to commit a first-degree felony, Parks has been subjected to online and offline threats that have forced her to reassess her security.
TMZ recently reported that Parks has been receiving online threats and some fans even want her to be disbarred in the state of Georgia.
According to Straight from the A, Parks has also "hired a full time body guard to follow her around daily and even has armed security posted up at her office building." Additionally, the publication states that Parks has been receiving mail and boxes to her office address with things like dead roses, and dirty underwear with feces in them.
The bar complaint probably won't get Parks fired unless that person has personally been involved in a case with the entertainment attorney.
Many folks were pining to see Parks lose her law license over the lies she told on television, unless they hired her and those lies affected the outcome of their case, there's no legitimate complaint against her professional license.
With no legal recourse, some enraged viewers have taken to sending threats to Parks and her young sons with physical violence.
Parks' actions were indefensible, and she did not seem slightly remorseful for the considerable harm she inflicted on her fellow cast members, but threats to Parks' children, if true, are taking the whole situation to another unnecessary level. Children are the innocent parties.
Burruss has indicated, however, that she is considering taking legal action against Parks for slander and character assassination.